DDC DREAM CATCHER – FALL ISSUE 2021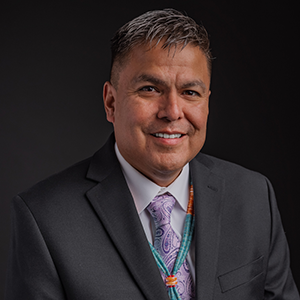 As we near the end of the government fiscal year, we reflect on the tremendous achievements across the family of companies not only during the last quarter, but throughout 2021. Faced with evolving challenges of the pandemic both personally and professionally, our employees have risen above to effortlessly meet the needs of our clients. 
Our successes are a result of your commitment to advancing the organization – in support of our companies, clients, partners, and the Navajo Nation. This spirit drives the We Are DDC culture.
Internally, we are building our corporate architecture that drives the DDC machine. Our corporate and subsidiary departments continue to refine infrastructure and processes that enhance our daily operations. Our organization-wide rebrand continues to reinspire and elevate our brand. Through this process, our companies reaffirm our commitment to our clients, while highlighting our new look and feel that energizes our growth. As we near the close of the company rebrands at the end of October, we hope you will take time to review the new brand identities. Take a look at our refreshed website, logos, social media platforms, and marketing material, and stay tuned for further brand launches. Our rebrand reflects the future – and you are at the helm.
Our companies have secured several major singular and IDIQ contracts that expand our pipeline for long-term growth. Notably, four of our 8(a) certified companies were awarded the GSA STARS III IDIQ contract, a critical award which will enable us to attract new and expand on existing client partnerships through IT services-related, 8(a) set-aside procurements for the next five years. With our contract awards and departmental new hires, we continue to expand our organization. From Q1 2020 to Q1 2021, we doubled our workforce, and due to your hard work and achievements, we may triple our workforce by the end of the year. Our revenues reflect this growth, as we approach $200M in the near-term and work toward $500M.
As we progress in our growth journey, we remain focused on our mission in advancing the Navajo Nation and its People. All of your successes have enabled the delivery of consistent dividends to the Navajo Nation. In August, we presented the Navajo Nation Government with a $300,000 dividend. 60% of this amount directly supports the improvement of infrastructure to meet the needs of underfunded projects and social programs, and 40% is invested in Navajo business start-ups and empowering the Navajo economy.
I remain grateful for your contributions to our organizational expansion. I thank each of you for your hard work and dedication to our mission, especially during a period of universal challenges. With your leadership and commitment, we are poised for dynamic success.
Austin Tsosie, CEO, DDC
DDC Delivers $300,000 Dividend to the Navajo Nation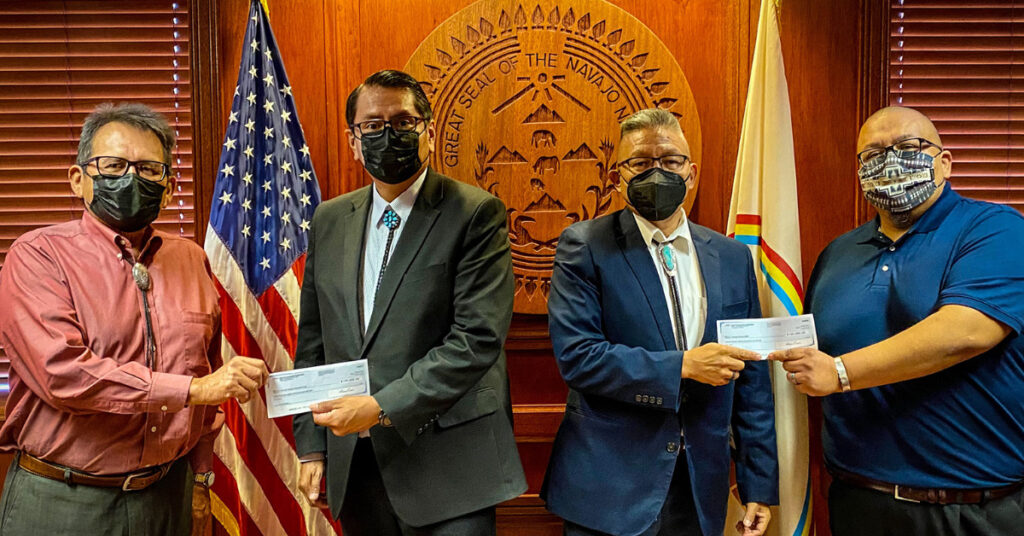 Diné Development Corporation (DDC) delivered a $300,000 dividend to the Navajo Nation based on the DDC Board of Directors' year-end Dividend Declaration confirmed in June 2021. The contribution designated $180,000 for the Navajo Nation General Fund and $120,000 for the Business and Industrial Development Fund (BIDF). The year-end dividend for calendar year 2020 follows a December 2020 $300,000 dividend presentation.
"DDC and family of companies' mission to provide sustainable dividends and benefits contributes to the continual enhancement of infrastructure and other vital resources across the Navajo Nation," stated Austin Tsosie, DDC CEO. "Our teams' collective commitment to advance the economic prosperity of the Nation has served as our strength. Despite the immense global challenges that we have faced in the last year and a half, we are grateful to have persevered and sustained our paramount commitment."
DDC Companies Awarded GSA STARS III Contract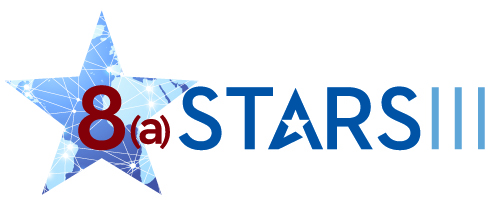 DDC is proud to announce that the General Services Administration (GSA) awarded four of our companies – North Stone, DDC 4C, Diné Source, and DDC IT Services – the Streamlined Technology Acquisition Resource for Services (STARS) III Government-Wide Acquisition Contract (GWAC). The multiple-award, indefinite delivery, indefinite quantity (IDIQ) contract is a small business set-aside vehicle that provides federal agencies with a streamlined acquisition process among 8(a) Small Disadvantaged Businesses.
The GWAC is designed as an avenue for procuring innovative IT solutions with a
central focus on emerging technologies and performance outside of the continental United States. Examples of work to be procured under the contract include data management, information and communications technology, IT operations and maintenance, IT security/IT workforce augmentation, software development, and systems design.
With a $50-billion ceiling and five-year base plus one three-year option ordering period, this contract will enable our 8(a) certified companies to expand and diversify new and existing markets. Congratulations to our companies on another milestone!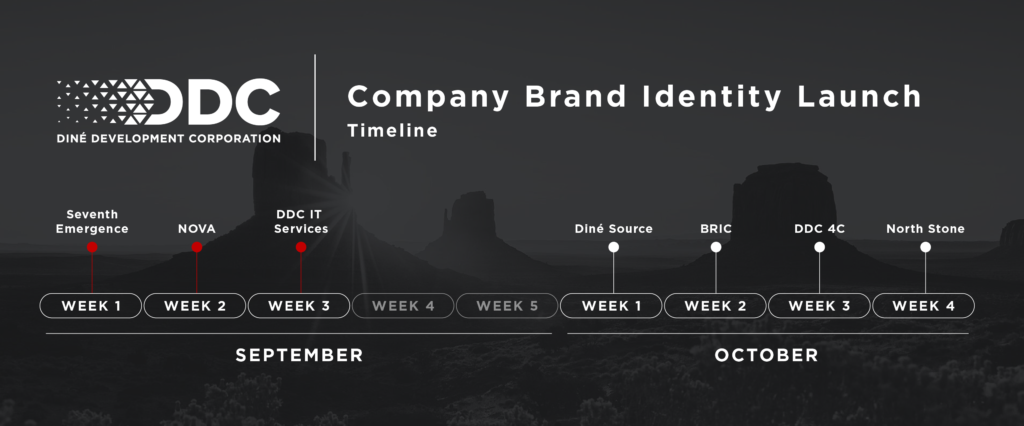 2021 – the year of the rebrand! DDC and family of companies have each undergone a formal process to develop their reinspired brand architectures. In the second quarter, DDC and Red Canyon Technologies unveiled their new brand identities, and the third quarter ushered in NOVA-Diné and DDC IT Services' rebrand launches. As we enter the fourth quarter, you will see the continued unveiling of our companies, Diné Source, BRIC, North Stone, and DDC 4C, in tandem with their redesigned brand assets and reinspired messaging mechanisms.
Our brand identities are rooted in the Navajo legacy of resilience and innovation that has propelled the Navajo People into the future. Just like our Shareholders, the DDC family has reimagined, repositioned, and reenergized itself to align with Vision 2025 to excel as a leading organization in the federal contracting space. Together, we are becoming more competitive and responsive to client needs; modernizing our resources and infrastructure to enable market penetration and capability maturation; ensuring the successful future of our valued employees; securing financial wellness; and advancing the economic prosperity of the Navajo Nation. 2021 has been the year of the transformative spirit we envisioned, and we hope you are excited for all to come in the fourth quarter! #WeAreDDC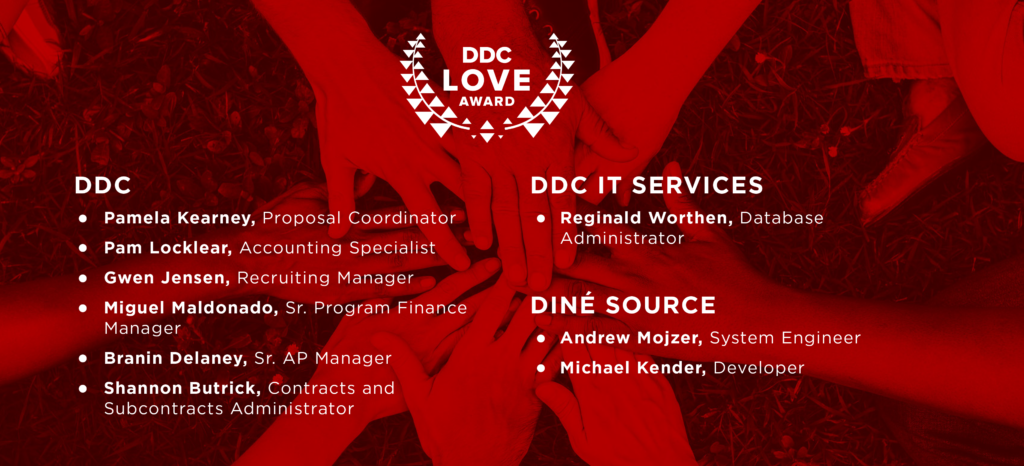 Congratulations to all of our outstanding employees that Live Our Values Every day! We commend your hard work and dedication to the success of DDC and our companies.
Seventh Emergence Launches as DDC's Newest Subsidiary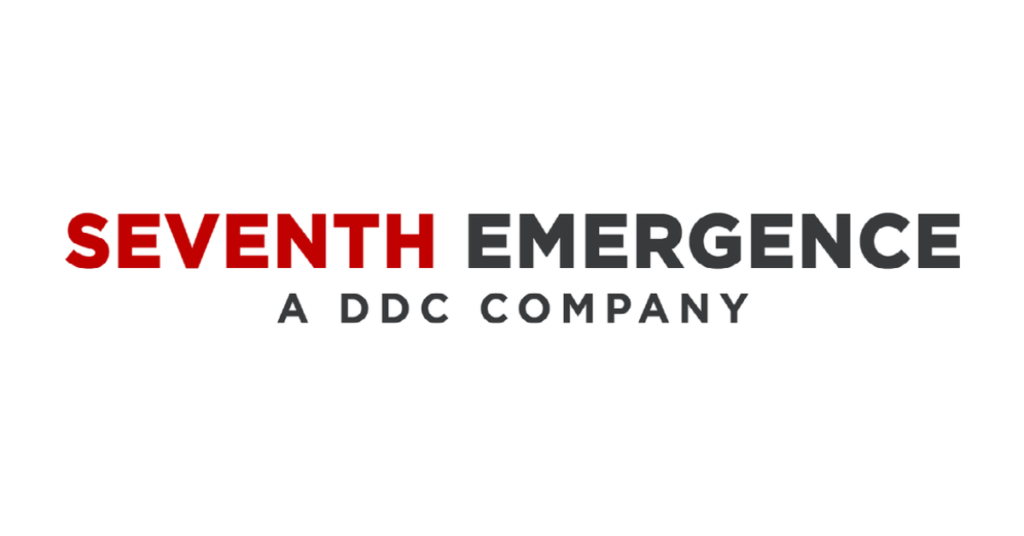 As the newest subsidiary in the DDC family, Seventh Emergence Solutions launched as a premier research, development, and rapid prototyping company providing emerging technologies that solve perplexing intelligence and cyber-related issues facing the Intelligence Community (IC) and broader defense communities.
The name "Seventh Emergence" embodies several traditions of the Navajo People that are extremely rich in meaning and purpose. The word "Seventh" reminds the present generation that it has a solemn duty and responsibility to plan and act for the benefit of the next seven generations, while "Emergence" conveys the idea of strength as one journeys in this present world armed with critical lessons learned from past experiences. Within the context of the Navajo way of life, as applied both personally and corporately, Emergence represents a new creation with roots of the past embedded within the new. As a premier R&D company, this name holds a very significant meaning pertaining to how we do business as we strive to resolve our clients' mission critical objectives: learn from the past, strengthen the present, and build for the future.
Seventh Emergence's management team is led by Don MacDonald, President, and Ken Oversby, Director of Operations. In their roles, the leaders direct the company in business expansion as the company establishes its market positioning and builds its portfolio. Seventh Emergence is expected to obtain its Small Business Administration (SBA) 8(a) certification in 2022 and subsequently leverage it to pursue 8(a) set-aside and sole source R&D opportunities. Leveraging its primary office co-located with NOVA-Diné in Odenton, MD, Seventh Emergence is establishing its footprint in the Washington D.C. metro area. The company will aim to grow its business portfolio in providing specialized R&D solutions to the IC and defense sector.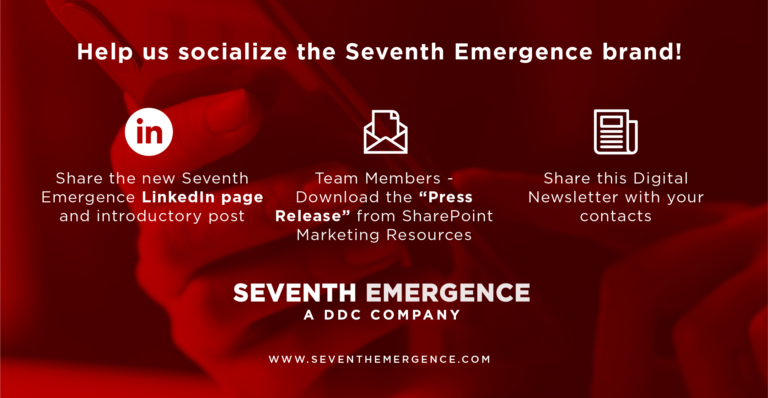 Red Canyon Attends Space and Missile Defense Symposium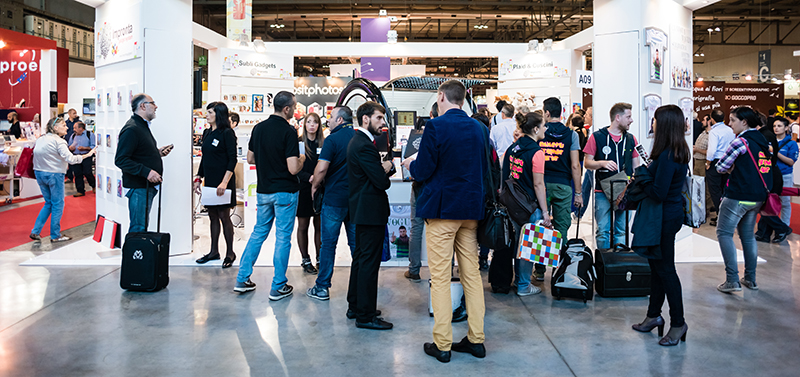 Red Canyon, DDC IT Services, and the DDC Strategic Growth Team attended the Space and Missile Defense Symposium in Huntsville, AL from August 9 through 13. The annual event brings together the top government and industry leaders in space and missile defense from across the country. The team attended sessions to obtain information on the latest news and updates across the space and missile defense communities as the Department of Defense continues to allocate more resources to the growing market. The team also met with new and established partners to discuss potential business opportunities for DDC's family of companies. We also established new partnerships to enable DDC continued penetration into the space domain market. The attendance comes at a pivotal time, as DDC strives to become highly competitive in the market leveraging our family of companies' portfolio, capabilities, and past performance.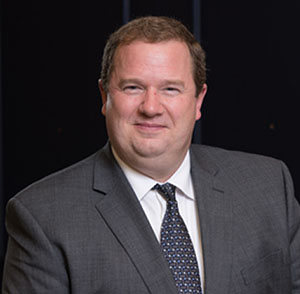 Here we are at the end of summer – yes, sadly the end is near. Fear not though – there is beauty in all the seasons, and I am personally looking forward to some cooler temperatures and hot apple cider donuts!
It is hard to believe that we are this far into 2021, but it has been a promising year to say the least. We have all been working hard, and we have seen the fruits of our labor. We received two awards this year, including DIA Solutions for Technology Enterprise (SITE) III, a ten-year contract vehicle.
This is NOVA's first prime award since DISA IT Enterprise Support Services (DESS), and it marks the beginning of great opportunities. These opportunities are very exciting, and I hope you will be part of that. Take time to talk to your supervisors and make sure they understand your goals and aspirations. Let us help get you there – we can all be part of this journey. As always, none of this would be possible without you!  All of you represent NOVA in your daily interactions with our customers, and these actions have brought us the positive momentum that we see today. I thank you, my Team thanks you, and all of us as DDC thank you. Ahéhee' (Thank you) for being part of our team, and I look forward to building the future with you!
Don MacDonald, President, NOVA-Diné
NOVA Launches New Brand Identity

In alignment with DDC's organization-wide rebrand, NOVA launched our new brand identity. With a new look and feel, NOVA will continue to power the missions of defense and intelligence communities by providing seamless technology solutions through its dedicated employees, deep-rooted relationships, and tenured experience that honors the Navajo legacy of innovation. The new brand fuels DDC's focus on strategic expansion of service offerings and global footprint while affirming our commitment to the advancement of the Navajo Nation.
NOVA's logo is inspired by the Diné, or Navajo people, who have served as a shining light of innovation by leveraging their ingenuity to drive advancement throughout history. The brand mark's two arrows represent the Navajo Twin Warriors who led and conquered arduous battles to ensure a sustainable future for their People. The black arrow signifies the past in overcoming great adversity, while the red arrow embodies the storied Diné perseverance that continues to advance NOVA and the DDC family in commitment to the Navajo Nation.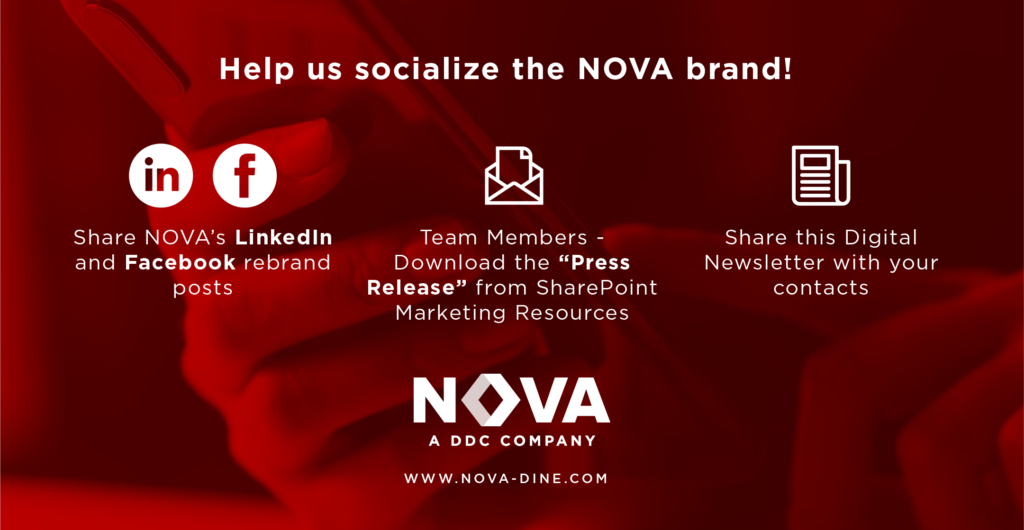 NOVA Prepares for TechNet Cyber
NOVA's team is excited to attend the AFCEA TechNet Cyber Conference in October. As NOVA's first in-person conference since early 2020, we are excited to participate as a sponsor in showcasing NOVA's new brand identity. We are excited to unveil our rebrand and hope to see you there!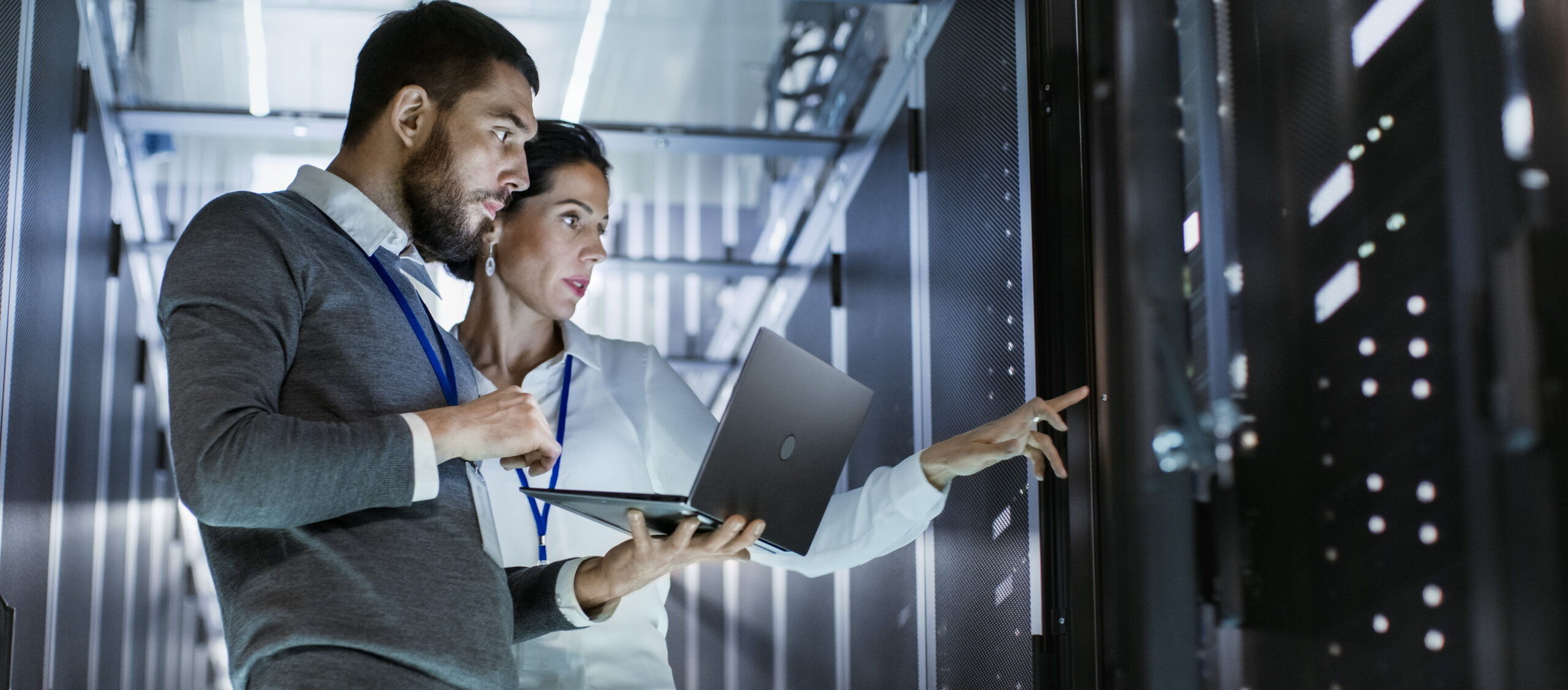 Securing the Defense Intelligence Agency (DIA) Solutions for Information Technology Enterprise (SITE) (SITE III) contract places NOVA back into a prime position. Since awarded the contract vehicle in March, we have built strategic partnerships to enable efficient task order response capability. With a total of 12 draft task orders released, we have submitted two proposals and plan to bid four with an additional six in review.
As contract capacity continues to be a primary focus for NOVA, we are working to complete onboarding for the General Services Administration (GSA) Multiple Award Schedule (MAS) 99 contract, which is an expected award in the third quarter. This will give NOVA two prime contract vehicles and enable the transition back to priming task order awards.
NOVA Recognizes Employee Anniversaries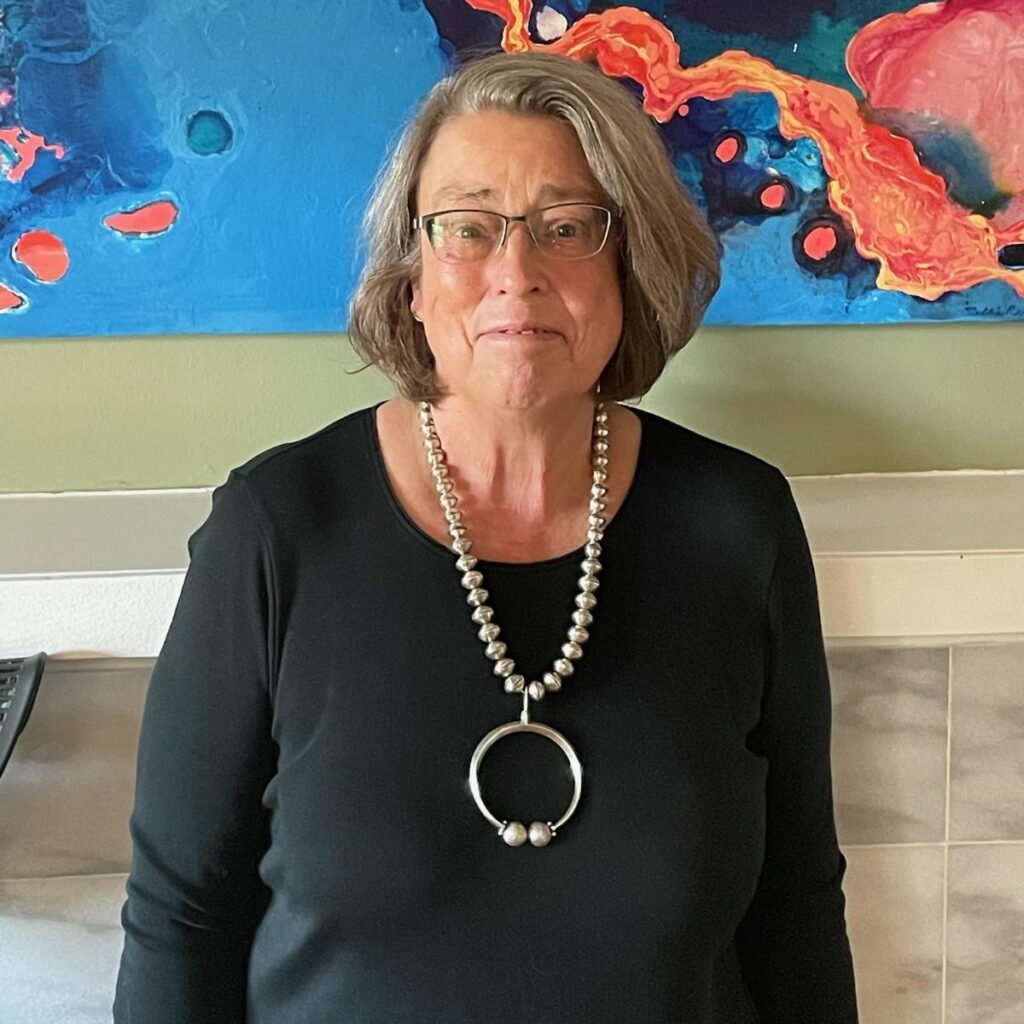 Cathy Dunn
10 Year Anniversary
(DISA Services SME)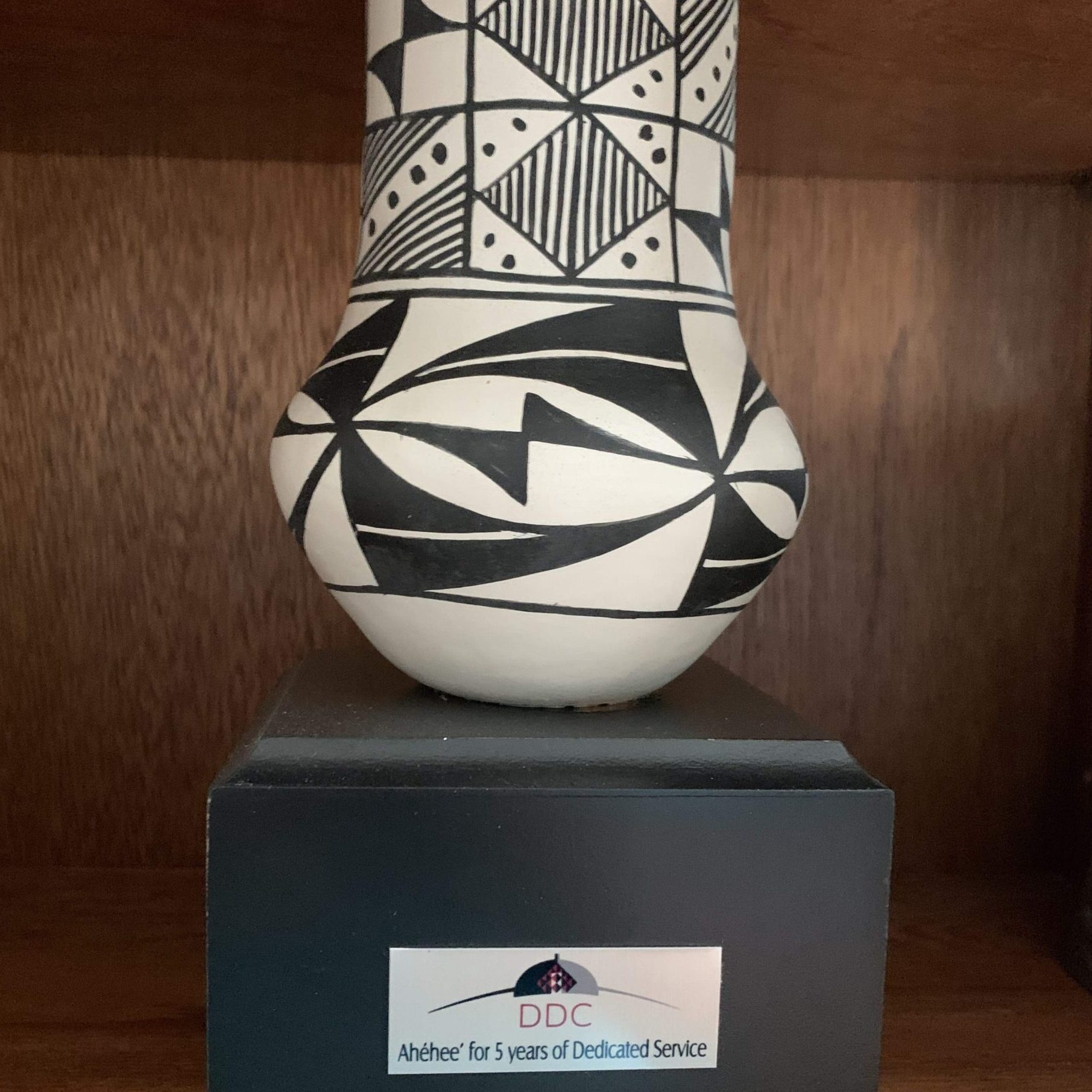 Doreen Brown
5 Year Anniversary
(DISA Database Administrator)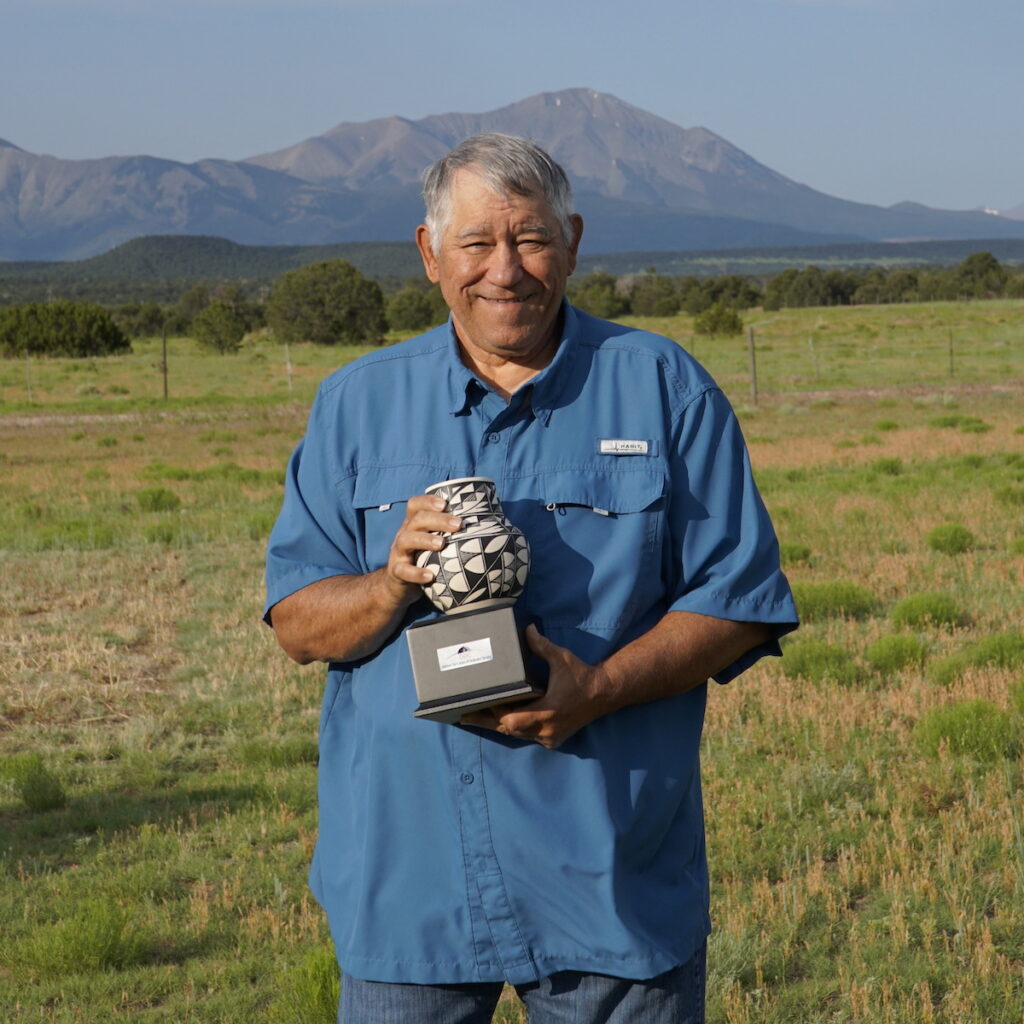 Tom Weber
5 Year Anniversary
(DISA Senior z/OS Security Engineer)
"Thank you for your support this week in Pueblo working zSecure with IBM. Your willingness to assist and your professionalism combined with your knowledge and skills makes you a tremendous asset to DISA and our team! I am honored to work with you! Thank you."
Becky Short
Chief, Mainframe Security, SEL121 Mainframe Line of Business Services Directorate
"Amazing work, Bill! Thank you for spending so much of your time this past weekend ensuring that all of the replication synchs were up to date. Please let NOVA know how instrumental he was in getting this reestablished for Mech LPARS."
Brandon Glover
Chief, Mainframe Operating Systems Branch Services Directorate
"I want to give a huge shout out to Joyce. DFAS had some questions regarding the accuracy of the Drumbeat notes. Not only did she add updates, but she took the time to listen to the recording of the DB to verify the accuracy of the original notes. Talk about going above and beyond!"
Dale W. Lyon
Mission Partner Engagement Office, DFAS/DLA/DHA/MED-COI/OSD/IC Outreach Branch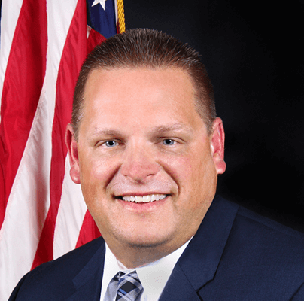 Hello! I hope this newsletter finds everyone doing well and safe. As we mitigate challenges of the pandemic, we are pleased to see business continuing to progress toward pre-pandemic normalcy. Conferences and other business events are beginning to return to in-person attendance.
Internally, we have restructured the DDC IT Services organization. Ron Dues, previously our Air Force Portfolio Director, assumed a new role as Director of Operations. In this position, he will oversee company operations and manage all DDC IT Services portfolios as we diversify and expand our markets.
Rachel Cross, previously DISA Portfolio Director, joined the DDC Strategic Growth Team. She will continue to support the DISA Team as well as lead the Growth Team in directing DDC growth strategies. Taryn Inman joined the company as DISA Portfolio Director in overseeing the portfolio in support of business objectives and growth strategies. Harold Brown also joined the team as Air Force Portfolio Director. In this role, he will advance the Air Force portfolio in overseeing contract execution and growth initiatives. Thank you again for all your support in making DDC IT Services the contractor of choice for our customers.
Jeff Abney, President, DDC IT Services
DDC IT Services Unveils New Brand Identity

In alignment with the DDC family of companies, DDC IT Services unveiled our new brand identity. The new look and feel reaffirms DDC IT Services' mission to deliver enterprise technology management solutions to the federal government by leveraging collaborative approaches and leading-edge design patterns driven by its valued people, trusted partners, and commitment to advancing the Navajo legacy of innovation. The rebrand aligns with DDC's growth strategy in continual commitment to our clients, partners, and the Navajo Nation.
As historical innovators, the Navajo served the nation by protecting critical government assets. DDC IT Services builds on this legacy by securing mission-critical information and delivering IT solutions in support of our federal government clients. Our new brand mark signifies the fusion of Navajo ingenuity and modern-day innovation. The forward momentum represents our growth in capabilities, partnerships, and portfolios as a leader in the IT services market.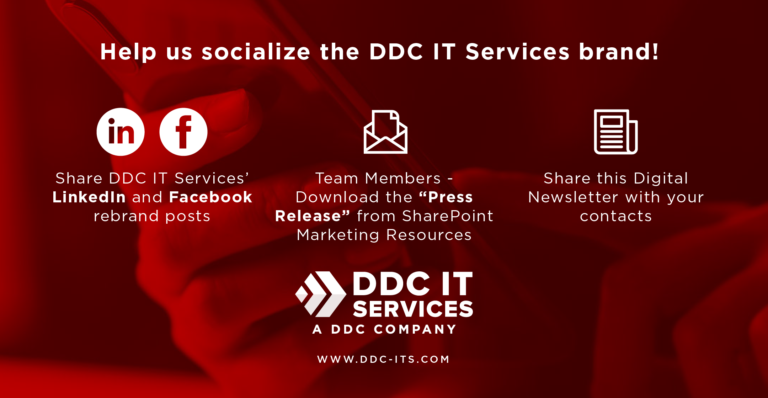 DDC IT Services Awarded U.S. Army SATCOM Contract
DDC IT Services was awarded the follow-on U.S. Army Commercial and Military Satellite Communications (SATCOM) Airtime Training for the Fort Huachuca Regional Hub Node (RHN) contract. In support of the Army, we provide satellite airtime and RHN enterprise service support encompassing satellite engineering management, database management, web development, and training. The contract was expanded by 1 FTE, which was filled and ready to start on the first day of the new contract. The expanded scope of work will bolster our capabilities and experience in Risk Management Framework (RMF). As a five-year award, this contract supports our continued Army market growth.
DDC IT Services Recognizes DISA Teams at Luncheon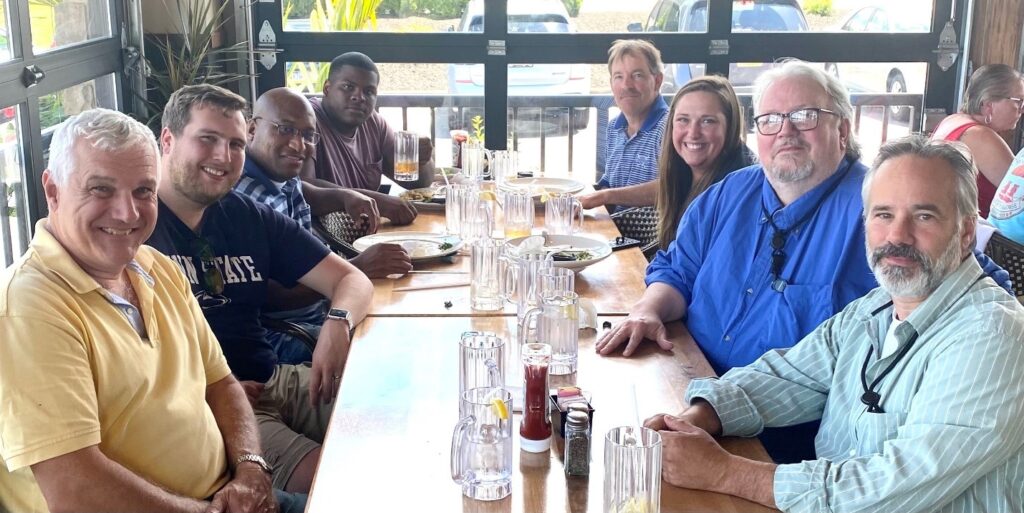 DDC IT Services held two luncheons in Mechanicsburg, PA with our Mainframe, Sustainment, Cyber, and Comms Teams that support the DISA Ecosystem in SEL1, SEL3, SEL7, and SEL8. We appreciate all of our team members across the DISA Teams that power our success!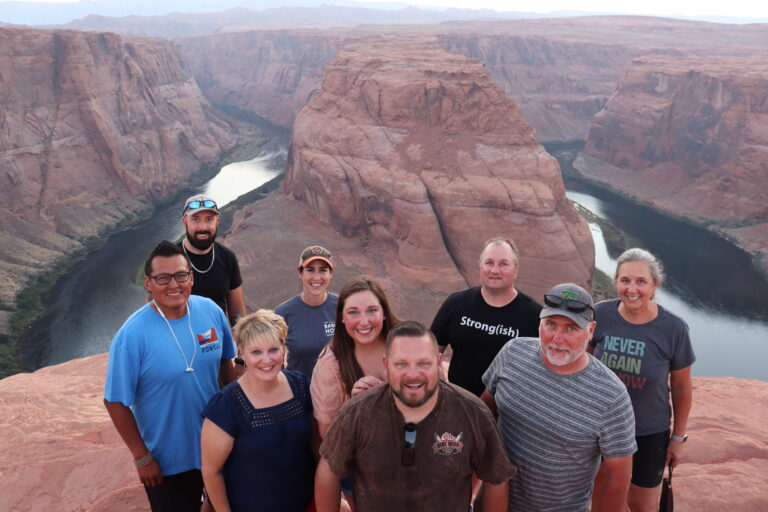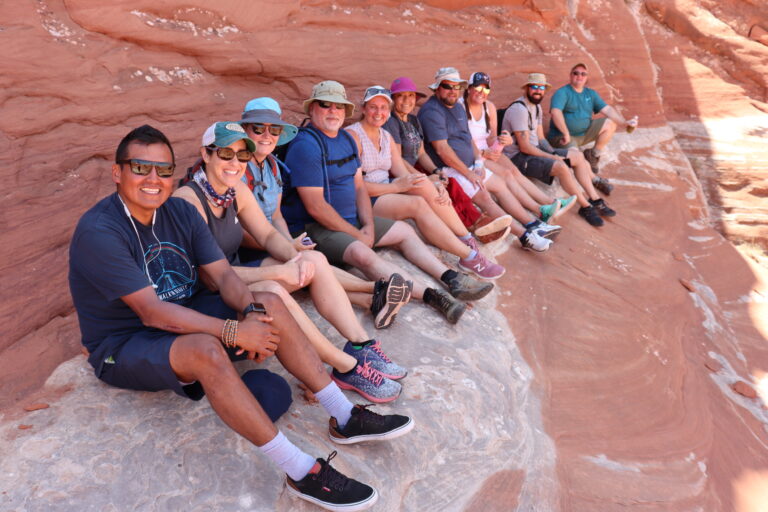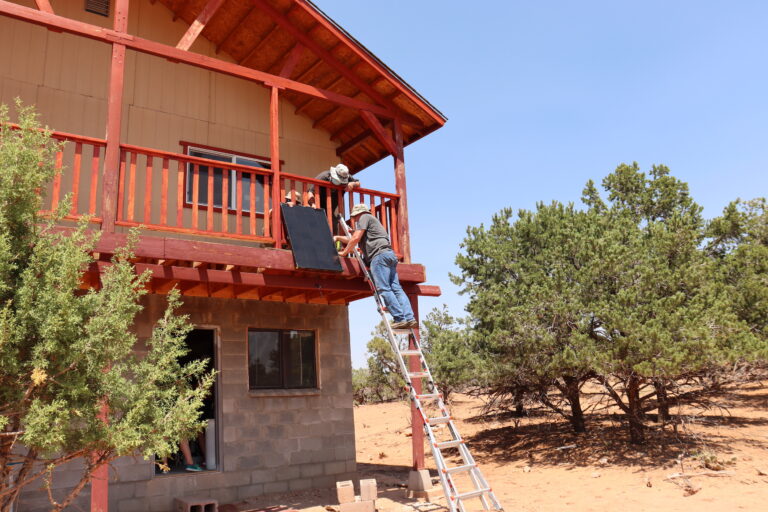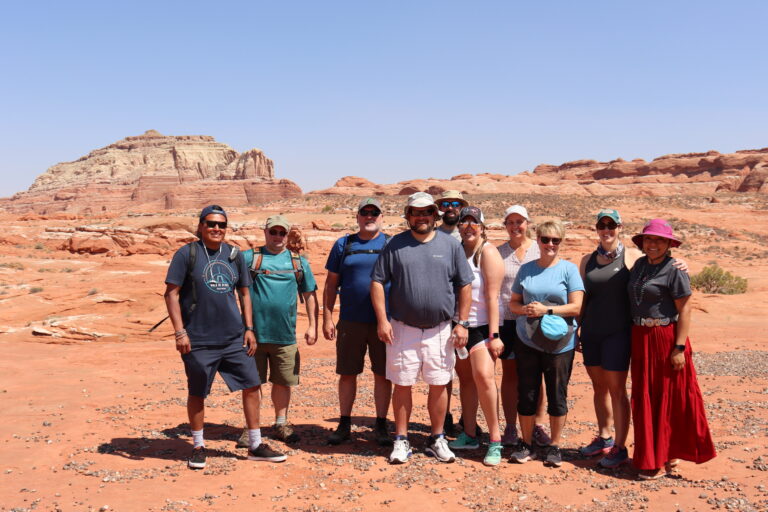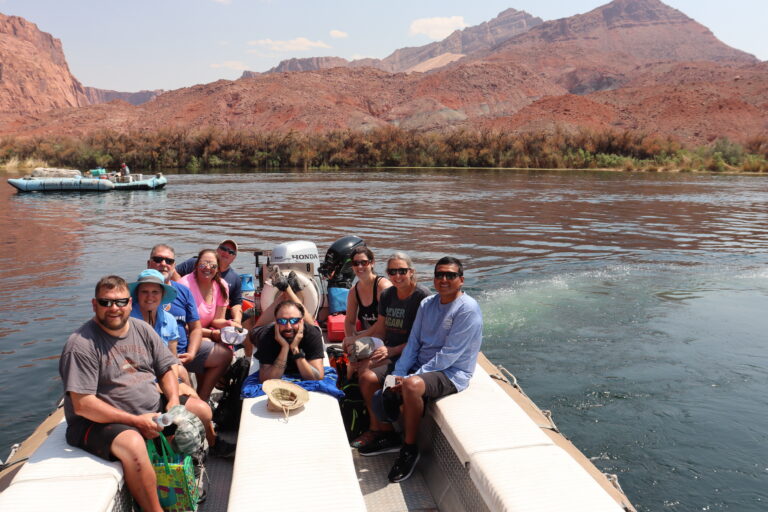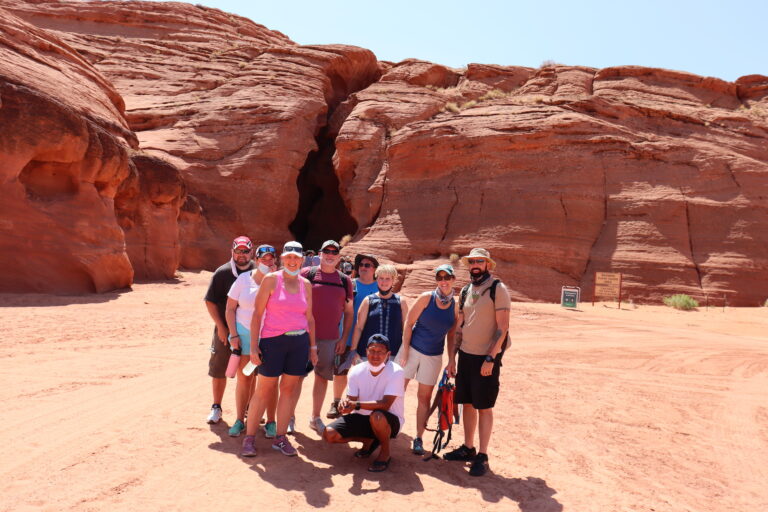 In August, DDC IT Services' leadership team traveled to the Navajo Nation for a five-day, immersive retreat. The team stepped back from their day-to-day demands to be engaged in Navajo land to build cultural awareness and establish connections with the Navajo People.
The experience was centered on Navajo cultural enrichment activities. The team absorbed Navajo culture through traditional storytelling surrounded by Navajo Canyonlands. This included stories, such as the value of corn, value of family, the Navajo Long Walk, water is life, and life on Navajo. Team members contibuted in giveback by providing solar power to four Navajo veterans in remote locations on the Western Navajo Agency. The team fully experienced Navajo Country by visiting popular Navajo landmarks, such as Navajo Mountain Overlook, Antelope Canyon, Arm Pit Canyons, Horseshoe Bend, Glen Canyon, Lee's Ferry, and White Mesa Arch. Our team thoroughly enjoyed the enriching experience.
DDC IT Services Welcomes Kansas Begaye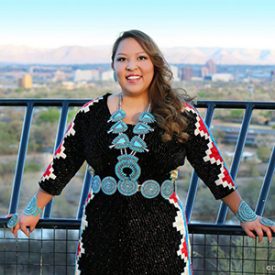 DDC IT Services welcomes Kansas Begaye as DISA Operations Administrator. Within the DISA portfolio, Kansas supports operations across DISA contracts and assists the BD team with data quality analysis. Prior to her role, Kansas worked with non-profit organizations in support of business development and operations. She received her Bachelor of Arts in Native American Studies from the University of New Mexico. She is from Waterflow, New Mexico, and her clans are Tl'aashchi'i (Red Bottom Clan) born for the Hooghanłáni (Many Hogans Clan). She also served as former Miss Indian World 2013-2014.
Outstanding CPARS reports are no small feat. Thank you to our Indian Health Service (IHS) team supporting the Resource and Patient Management System (RPMS) Software Quality Assurance (SQA) and Product Support Services (PSS) contract. We can always count on you all to provide excellent support to our customers. Your effort has not gone unnoticed. Thank you for your hard work and dedication. You are assets to our organization!
I hope this newsletter finds you and your families well. It has been an exciting and eventful summer for Diné Source. I am happy to announce that we are now an approved and verified vendor of General Services Administration (GSA) Multiple Award Schedule (MAS) 99 and GSA Streamlined Technology Acquisition Resource for Services (STARS) III Government-Wide Acquisition Contracts (GWAC).
I would especially like to highlight our GSA MAS designation as providers of Cloud Related IT Professional Services and Highly Adaptive Cybersecurity, as our team went through a rigorous
technical oral evaluation and successfully verified the designations. These contract vehicles substantiate our specialized expertise and positive past performance with our clients and offer federal agencies an additional means of acquiring our services.
We are excited to utilize these new avenues to further leverage our expertise in solving increasingly complex cybersecurity and cloud challenges and are confident of the impact these opportunities will create for the Navajo Nation, DDC, our partners, and especially our people. Thank you to April Armijo, who led these efforts, and the Diné Source team who continue to make dynamic change happen.
Scott McKee, President, Diné Source
GSA Awards Diné Source MAS 99 Contract
Diné Source is proud to announce our General Service Administration (GSA) Multiple Award Schedule (MAS) 99 award. The ten-year MAS is the largest and most widely used acquisition vehicle in the federal government that allows federal, state, and local government to procure services from GSA MAS prime contractors. Diné Source was awarded the following SINS: 54151HACS – Highly Adaptive Cybersecurity; 518210C – Cloud and Cloud Related IT Professional Services; and 54151S – Information Technology Professional Services. The cyber and cloud SINS are the first SINS of its type awarded by the DDC family of companies. The award highlights our specialized expertise as the team continues to focus on these areas as core capabilities.
Diné Source Receives U.S. Army RDD Contract Award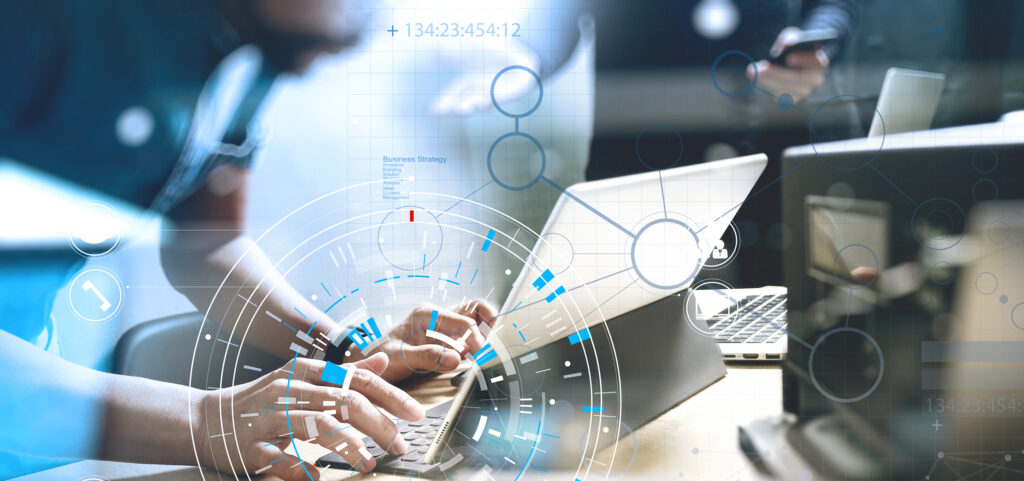 The U.S. Army Contracting Command (ACC) awarded Diné Source the Intelligence Capabilities Development and Integration Directorate (I-CDID) Requirements Determination Division (RDD) Joint Capabilities Integration and Development System (JCIDS) Support contract. In support of the ACC, Diné Source and team will provide subject matter expert (SME) support for operational, functional, and JCIDS
intelligence capabilities development efforts within RDD at Fort Huachuca, Arizona.
Our team's support includes capability integration; studies and analyses; operational architecture integration; and force design optimization. Our performance will support the Army RDD's mission to reshape and optimize intelligence formations across warfighting functions.
Diné Source Honors Team Member Anniversaries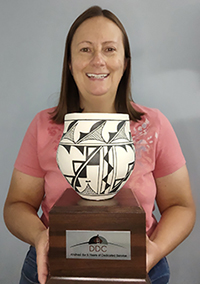 Cynthia Orf
                           Five Year Anniversary
                           SharePoint Administrator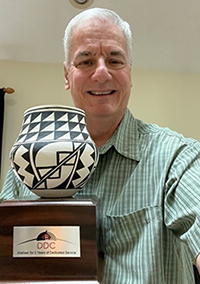 Kimbal Ragan
          Five Year Anniversary
            Program Manager
Diné Source recognized Kimbal Ragan and Cynthia Orf for dedicating more than five years to the DDC organization. Throughout the years, Kimbal and Cynthia have been committed to DDC and established themselves as trusted experts in their industry. Their consistent commendations by our government clients further demonstrate their leadership and positive impact they provide daily to Diné Source. Thank you for your service, Kimbal and Cynthia!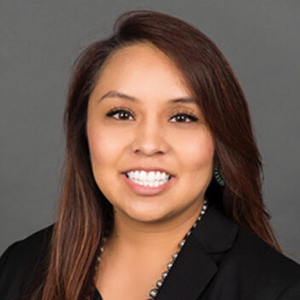 Ya'at'eeh! I hope that you and your families are healthy and well. Over the past few months, our team has been working hard to continue building the foundation for North Stone. We are excited to share that we were awarded the General Services Administration (GSA) Streamlined Technology Acquisition Resource for Services (STARS) III and U.S. Navy Seaport Next Generation (NxG) contract vehicles. Ahéhee' to our partners who helped us achieve these milestones. We are also excited about our company rebrand. Be on the lookout for our new brand identity in the coming weeks.
Since last quarter, we have had the opportunity to hold a few in-person meetings, and I am very pleased with our team's collaboration. Collaboration is about so much more than a tool for achieving business goals. It is about compassion, support, and kindness, and the success that we gain when we share with and lean on each other. Babe Ruth said it best – "The way a team plays as a whole determines its success. You may have the greatest bunch of individual stars in the world, but if they don't play together, the club won't be worth a dime."
We have an incredible group of individuals working at DDC, and I am truly grateful for all the hard work you each put in to help grow and make us successful. Together, we will achieve our overall DDC mission: to provide government agencies and commercial organizations with high-quality IT, professional, and environmental services that support our clients' missions while building upon the legacy of the Navajo Nation to elevate our people and the communities we serve. With that I say, ahéhee', and remember, We are DDC!
Calista Pinnecoose, President, North Stone
U.S. Navy Awards North Stone SeaPort-NxG Contract
North Stone was awarded the U.S. Navy SeaPort Next Generation (SeaPort-NxG) indefinite delivery, indefinite quantity (IDIQ) multiple award contract (MAC). SeaPort-NxG is the Navy's electronic platform that supports contract acquisition across 23 technical areas that include engineering, financial management, and program management. This prime contract represents another milestone for North Stone and the DDC family of companies. With this award, we continue to expand our client and capability portfolios among our DoD customer base. We look forward to the continued growth.
SeaPort-NxG provides support services to the Navy Systems Commands (NAVSEA, NAVAIR, NAVWAR, NAVFAC, and NAVSUP), Office of Naval Research (ONR), Military Sealift Command (MSC), and U.S. Marine Corps. Services to be procured under the contract include engineering and program management services that span the spectrum of the Navy's mission areas and technical capabilities. The Navy is expected to procure $5 billion of services annually through task orders issued under the SeaPort-NxG MAC, which has a base period of 2.5 years with an option period of five years.
Calista Pinnecoose Receives 40 Under 40 Award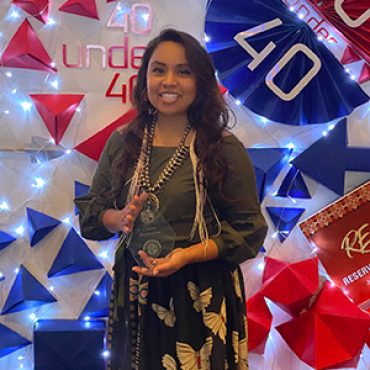 Calista Pinnecoose received the 2021 National Center for American Indian Economic Development's (NCAIED) 40 Under 40 Award. This prestigious award recognizes 40 emerging American Indians from across Indian Country who have demonstrated leadership, initiative, and dedication and made significant contributions in business or their community.
Calista's impact on the Navajo Nation, across her communities outside of Indian Country, and within the DDC organization reflect her leadership and dedication and make her a worthy recipient of the distinguished honor. Congratulations, Calista!
North Stone Welcomes Tashina Atine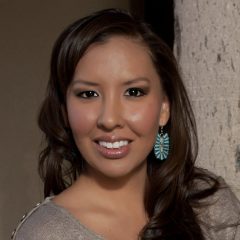 North Stone welcomes Tashina Atine, Capture Specialist. In this role, Tashina will advance North Stone's business development initiatives by supporting capture of opportunities and expanding new and existing business relationships.
Prior to joining North Stone, she founded the Miss Native American USA Scholarship Pageant. As Executive Director, she promoted community contribution and culture sharing among young Native American females. Tashina holds a
Bachelor of Science in Nonprofit Management and Leadership from Arizona State University. She is Navajo from Provo, Utah. Her clans are Todich'ii'nii (Bitter water) born for Naaneesht'e'zhi T'achii'nii (Red Running into the Water People), Kinłichíi'nii (Red House People), and Naasht'ézhí Dine'é (Zuni Clan). 
North Stone would like to thank the DDC Contracts Department for the consistent diligence and dedication. North Stone continues to receive excellent customer service from the team's dedicated personnel. Ahéhee' for all of your support! 
DDC Accounting and Finance Team
North Stone would like to thank the DDC Accounting Team for the continued hard work and dedication to its customers, especially North Stone. Your efforts have not gone unnoticed, and we are appreciative of everything you do for our organization.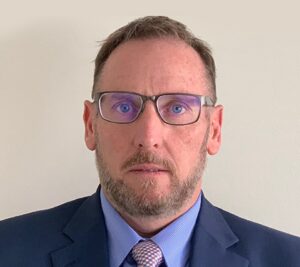 I hope this message finds everyone well. It is hard to believe that we are already approaching the fourth quarter of 2021. At DDC 4C, we have certainly seen some highs and lows this year, one of which stemmed from losing our teammates that supported the NASA Goddard Space Flight Center (GSFC) contract.
Over the past five years, I have admired the team's dedication in support of our NASA customer, and I wish the team members all the best in the future.
Through the last quarter, we also experienced many successes. We were awarded the U.S. Army Corps of Engineers (USACE) Wilmington District Environmental Support Services IDIQ contract, which allows our team to continue supporting the Wilmington District for five years.
We were also awarded several task orders, all of which were made possible by our team members' exceptional performance and customer commitment. Finally, I want to thank everyone on our team for remaining committed to DDC 4C's mission and the entire organization's mission. It is your dedication that drives us forward!
Allan Stoddard, President, DDC 4C
DDC 4C Awarded USACE Wilmington District IDIQ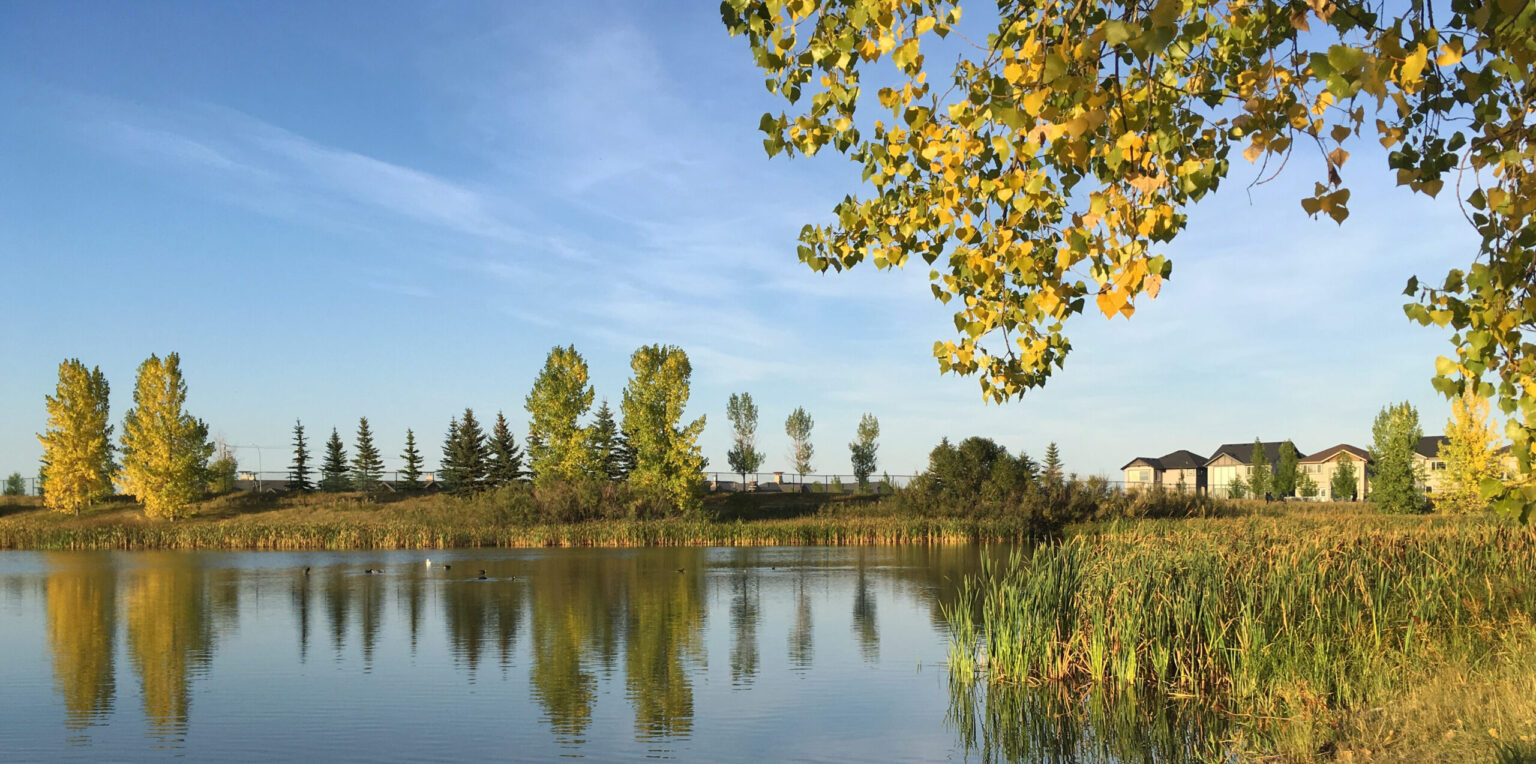 DDC 4C was awarded the U.S. Army Corps of Engineers (USACE) Wilmington District Environmental Support Services contract. This indefinite delivery, indefinite quantity (IDIQ) contract, valued at $7.5M, will allow DDC 4C to continue delivering environmental services for USACE and its customers for five years. DDC 4C and its team will provide a full range of environmental and related services, including environmental compliance, environmental restoration, environmental conservation, and pollution prevention through task orders.
DDC 4C Receives USDA Forestry Support Task Order
DDC 4C received its first task order under the Reforestation/Non-Native Invasive Species (NNIS) Forestry Support for the Francis-Marion and Sumter National Forests and the Savannah River Site (SRS) Blanket Purchase Agreement (BPA). In support of the Herbicide Application for Savannah River contract, our team will apply herbicide on 40 acres of the SRS, the site of a nuclear reservation located in South Carolina. The site was built during the 1950s to refine nuclear materials for deployment in nuclear weapons.
DDC 4C Secures Task Orders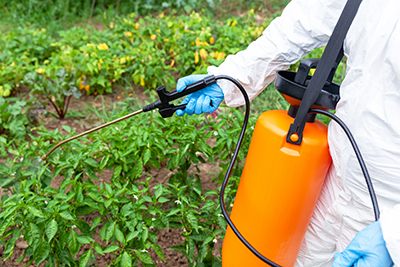 DDC 4C was awarded a subcontract for herbicide application. In support of Aerostar Environmental and Construction, LLC, DDC 4C will support site preparation herbicide and planting at Marine Corps Air Station (MCAS) Cherry Point in Havelock, NC.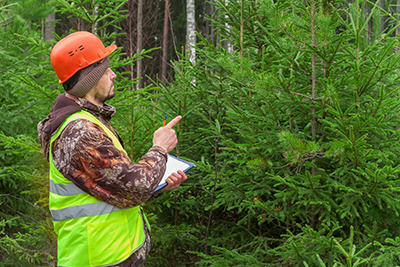 Under the NAVFAC Forestry Services IDIQ contract, DDC 4C was awarded a task order to provide reforestation services at Marine Corps Base Camp Lejeune, NC. The team was also awarded a task order to provide fishpond herbicide treatment.
Rebecca Ford Promoted to Director of Operations
In August, Rebecca Ford began a new leadership role at DDC 4C. As Director of Operations, Rebecca oversees contract operations and business and financial management. In addition to these roles, she leads business solutioning and planning in diversifying and expanding DDC 4C's environmental and natural resources portfolio. She also manages business development through capture and proposal development. Rebecca continues to serve as a strong leader in the organization, and we look forward to her continued success at DDC 4C.
DDC 4C Employees Attain Certifications
DDC 4C congratulates the following employees on attaining Pesticide Applicator certifications in the state of South Carolina: Michael Sawyers, Erik Hawks, Raymond Dadds, Malcolm Gillis, and James Chaffin. In addition, Benina Cerno earned the Project Management Professional (PMP) certification. Kudos to our dedicated team members!
Lisa Humerickhouse,
Project Control Specialist
"I would like to thank Lisa for all she has done to support DDC 4C throughout many years of service on the NASA contract. She always does whatever it takes to support everyone. We love you, Lisa!"
Allan Stoddard
President, DDC 4C
Hayley Thomas,
Wastewater Program Lead
"NASA Goddard Space Flight Center (GSFC) received a Pretreatment Award from the Washington Suburban Sanitary Commission in April. "The award is in large part thanks to the diligence and dedication of Hayley and the water crew providing excellent support throughout the past year. Even with the global pandemic changing the way we operate, their level and quality of support never faltered."
Lori Levine
Water Quality and Oil Operations Program Manager, NASA
Ryan Burgess
Environmental Scientist
John Gygax
Environmental Scientist
"Thank you Leo, Ryan, and John, for keeping the less-than-90 day facility safe during this past year! We passed our safety inspection with no findings. Your hard work and dedication are greatly appreciated."
Lixa Rodriquez-Ramon
Waste Program Manager, NASA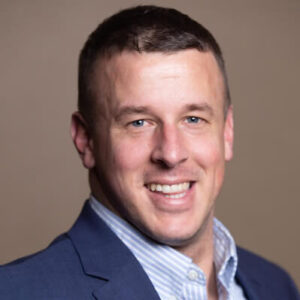 I hope that everyone is doing well. BRIC continues to see success in expanding our cultural and natural resources portfolios. We have experienced a busy summer season conducting fieldwork in support of our projects across the U.S. Through our performance, our team continues to provide our clients with excellent customer service and dedicated support.
As the government fiscal year comes to a close, business development activities continue to be very active. I'd like to thank our team members for their hard work through proposal development efforts.
BRIC is expecting positive results from several proposals that will lead us into calendar year end and early 2022. Additionally, we are in the process of rebranding in alignment with the family of companies. We are looking forward to sharing our new identity in the next couple months. Stay safe, and keep up the great work!
Kevin McCracken, President, BRIC
U.S. Air Force Awards BRIC Environmental Assessment Contract
BRIC was awarded the U.S. Air Force Programmatic Environmental Assessment contract. In support of the 846 Test Squadron (846 TS), BRIC will provide natural resource, cultural resource, and environmental analysis technical support to analyze actions to address environmental impacts on the test mission at the High Speed Test Track at Holloman Air Force Base. Team members will review, update, and analyze the proposed environmental impacts of continued High Speed Test Track maintenance, modification, and operations.
BRIC Awarded FWS Cultural Resource Support Contract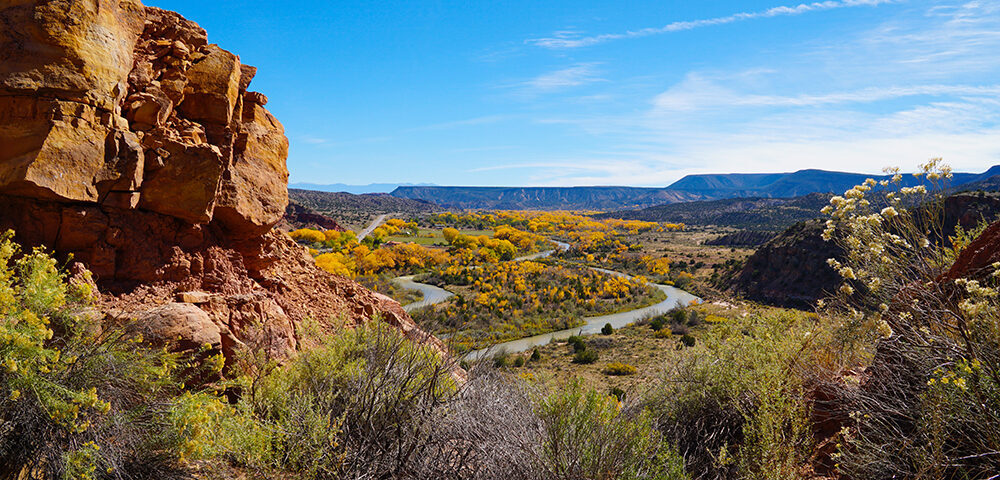 BRIC was awarded the Fish and Wildlife Service (FWS) Cultural Resource Support task order to provide archaeological records search and cultural resource surveys and reports for the FWS Partners for Fish and Wildlife habitat restoration projects. The FWS' Partners for Fish and Wildlife Program (Partners Program) funds wildlife restoration projects on private land throughout New Mexico. Our specialists will deliver site surveys and reports while mitigating cultural resource impacts by ground-disturbing activities.
BRIC Receives DOE Community Liaison Support Subcontract
As a subcontractor to RSI EnTech, LLC, BRIC will support the Department of Energy (DOE) Legacy Management Program by providing liaison services as a Community Outreach Network (CON). Our team will develop and implement public outreach strategies and plans for engagement with government agencies, stakeholders, and communities to foster awareness of DOE and Navajo stakeholder network organizations' mission and goals.
Team members will facilitate discussion and decision-making among the network and create and implement collaboration approaches to provide outreach that communicates work being performed to address environmental issues. We will serve as the local interface for coordinating and implementing public outreach programs on behalf of the entire network.
BRIC Employee Conquers Press Traverse
In early September, Leif Wefferling accomplished a long-time goal. A Forestry Equipment Operator on BRIC's Army Joint Base Lewis-McChord (JBLM) Integrated Training Area Management (ITAM) program, Leif conquered the Press Traverse.
The trail, which spans an impressive 50 miles and measures 8,500 feet in elevation, follows the route that European explorers took to journey across the Olympic Mountains in 1890. The explorers, sponsored by the Seattle Press, hiked the trail for more than six months to complete the trek.
Leif and his friend, both avid hikers, set out to accomplish the route in reverse from
South to North. Planned as a one-day excursion, the pair changed plans after getting a later start than expected. Facing sporadic rain, they trekked over the Olympic Mountains across the Quinault River and into darkness with headlamps before finding temporary shelter.
Early the next morning, surrounded by owl hoots and elk bugles, the pair continued on and forded the Elwha River. They advanced down the river valley, where they completed their journey on Sunday afternoon.
Though not the through-hike they had planned, the pair summed it up as an adventure of a lifetime.