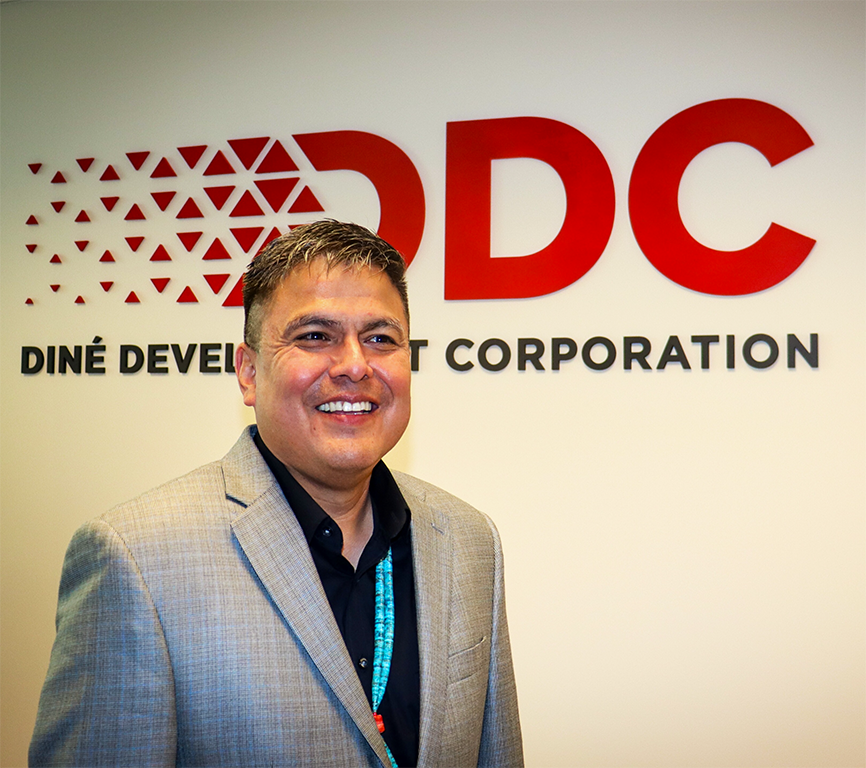 DDC Family,
I hope that you are enjoying this time of year. In Navajo culture, the earth has been cleansed with snow as we prepare for new growth. We give thanks for the past year while moving forward with the promise of the year ahead. In the spirit of transition, I want to thank each one of you for your commitment to DDC. 2021 represented a year of tremendous growth for our family of companies – growth powered by our employees' unwavering dedication to our mission.
In February, we delivered our ninth consecutive dividend to the Navajo Nation, bringing our total contribution to $3.1 million since 2017. These and other contributions highlighted herein continue to drive our mission of advancing the future of the Navajo Nation. Our companies are becoming household names while being distinguished with recognition and awards. We are rapidly expanding our client base and geographic footprint as we expand further into target markets in support of operations across the world. Through strategic execution, North Stone secured its first prime contract with the U.S. Navy in Guam. Seventh Emergence and Red Canyon, our newest companies, have surged into the federal IT space with immense opportunities for growth, while our environmental companies have expanded capabilities in environmental engineering and professional services. With 600+ strong, we are the successful, unified collective relied upon by our clients, partners, and the Navajo Nation.
We forge ahead into 2022 heralding a new era of strategic growth. As one family of companies, we strive for excellence while empowering the Navajo Nation. We Are DDC!
Austin Tsosie, CEO, DDC
DDC Presents $300,000 Dividend to Navajo Nation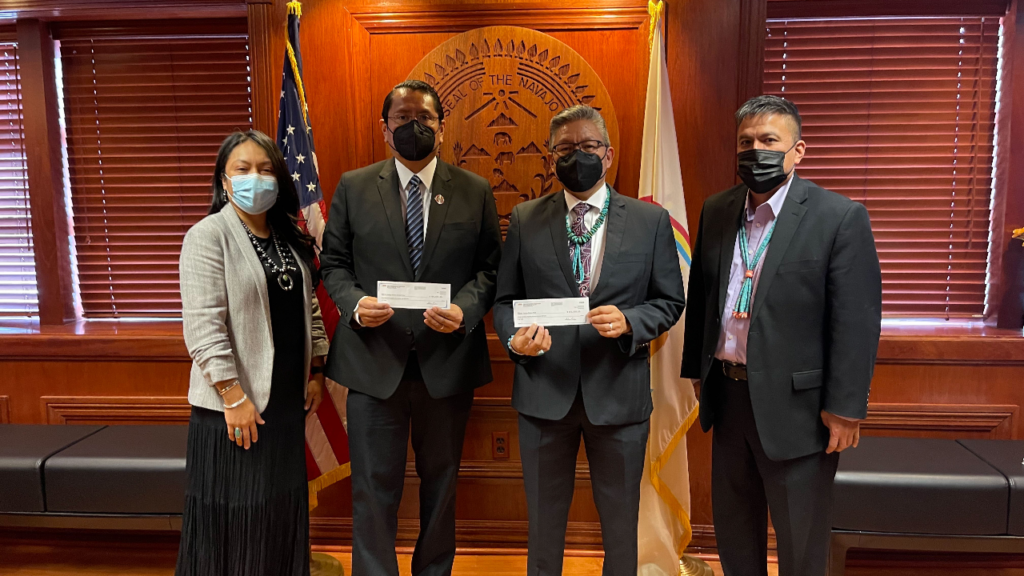 Austin Tsosie and Jocelyn Billy-Upshaw present Jonathan Nez, Navajo Nation President, and Myron Lizer, Vice President, with the dividend payment on behalf of DDC family of companies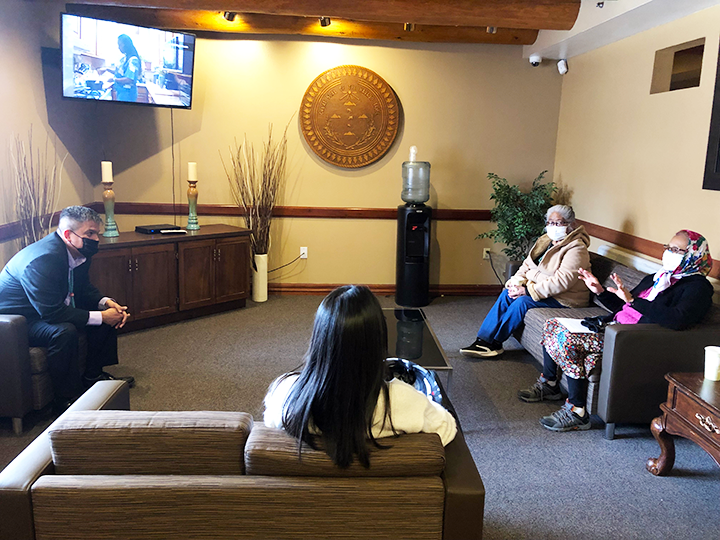 Navajo Shareholders thank Austin Tsosie for the dividend after learning of his visit to the Navajo Nation Office of the President and Vice President
Diné Development Corporation (DDC) delivered a $300,000 dividend to the Navajo Nation based on the DDC Board of Directors' year-end dividend declaration confirmed in January 2022. The contribution designated $180,000 for the Navajo Nation General Fund and $120,000 for the Business and Industrial Development Fund (BIDF). The year-end dividend for calendar year 2021 follows an August 2021 $300,000 dividend delivery.
DDC CEO, Austin Tsosie, presented Navajo Nation President, Jonathan Nez, and Vice President, Myron Lizer, with the dividend and discussed DDC family of companies' latest news and continued support for the Navajo Nation. "Thank you for remembering your commitment to the Navajo Nation as an enterprise," stated President Nez. "It is great to see the investment in both the General and Business Industrial Development Funds."
Austin Tsosie also visited Navajo Nation Speaker, Seth Damon, and Tribal Council Delegates to socialize the dividend. "DDC has by far been a constant contributor to the Navajo Nation receiving dividends," shared Speaker Damon. "I think [Austin] and team are awesome because you have taken on the responsibility and are continuing to help support the General Fund, especially at times like this when we are still trying to make up for deficiencies. Thank you very much." 
"This dividend in particular is vital to building the Navajo People's morale," stated CEO Tsosie. "The Nation has faced setbacks over the last two years, but today, the People's hopes are renewed that their enterprises are working for them. DDC's team members continue to be inspired and driven by our mission knowing that we are planting purposeful seeds for the Navajo Nation's growth." 
DDC Companies Attend TechNet Cyber 2021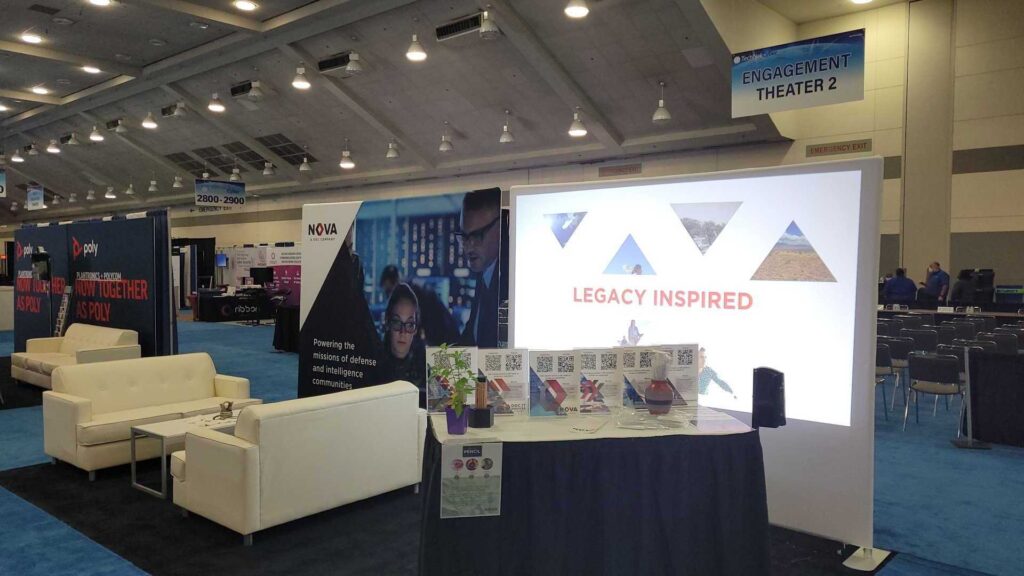 NOVA Team displays rebranded banners at its booth adjacent to the TechNet Cyber 2021 Exhibit Hall Theatre 2
Companies showcase We Are DDC video. From left to right: Calista Pinnecoose (NS), Jewel Honga (DDC), Kevin Boutarel (SE)
In October, our IT companies attended the AFCEA TechNet Cyber Conference in Baltimore, MD. As DDC's first major in-person conference since the start of the pandemic, our companies were excited to have the opportunity to engage with key client, DISA, and other industry clients and partners. NOVA-Diné participated as a sponsor and was accompanied by DDC IT Services, Diné Source, North Stone, Red Canyon, and Seventh Emergence. Our teams showcased their new brand identities with rebranded banners and marketing material. Team members networked with partners and defense clients and attended sessions to gain insight on the DoD's approach to IT strategies and emerging technologies. Our companies look forward to TechNet Cyber 2022.
DDC Contributes to Navajo Nation Veterans Care Packages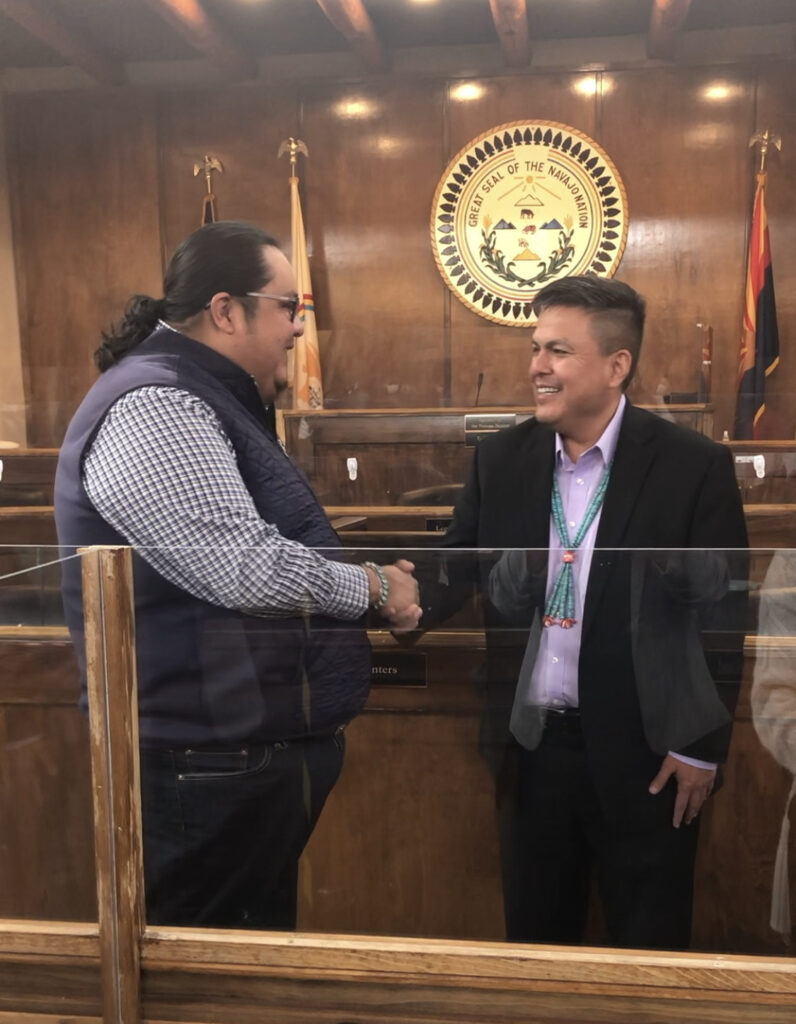 The Navajo Nation Office of the Speaker shared the magic of the holidays with active duty Navajo U.S. Armed Forces members serving overseas. With the help of DDC family of companies' financial contribution, Navajo military men and women received care packages during the 2021 holiday season. The packages consisted of hygiene products, nonperishable food items, articles of clothing, books, and other items. "This year, we had 84 military members that received the packages," shared Navajo Nation Speaker, Seth Damon. "Thank you for your efforts." 
DDC sincerely appreciates our team members' daily efforts that contributed to uplifting the spirits of Navajo U.S. Armed Forces members during the holidays. 
DDC Donates to Phoenix Indian Center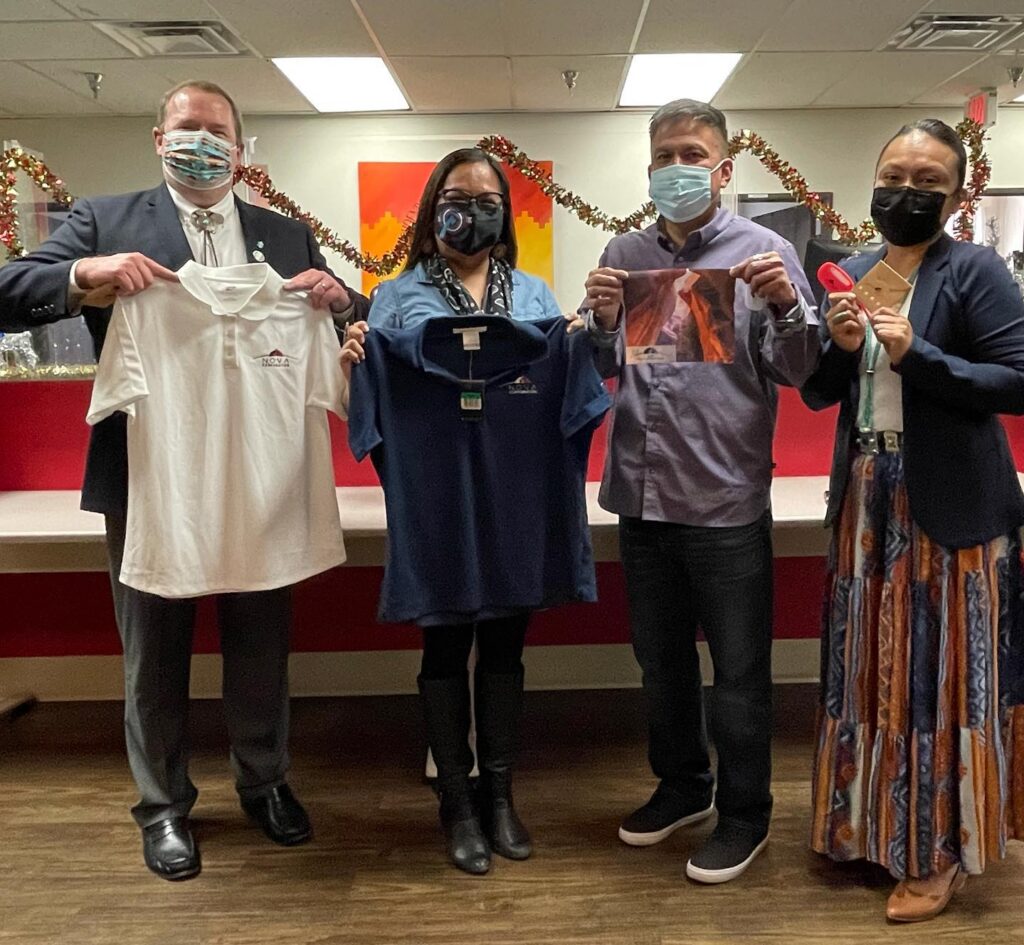 DDC team presents the PIC with donations. From left to right: Don MacDonald (NOVA), Jolyana Begay-Kroupa (PIC), Austin Tsosie (DDC), Jocelyn Billy-Upshaw (DDC)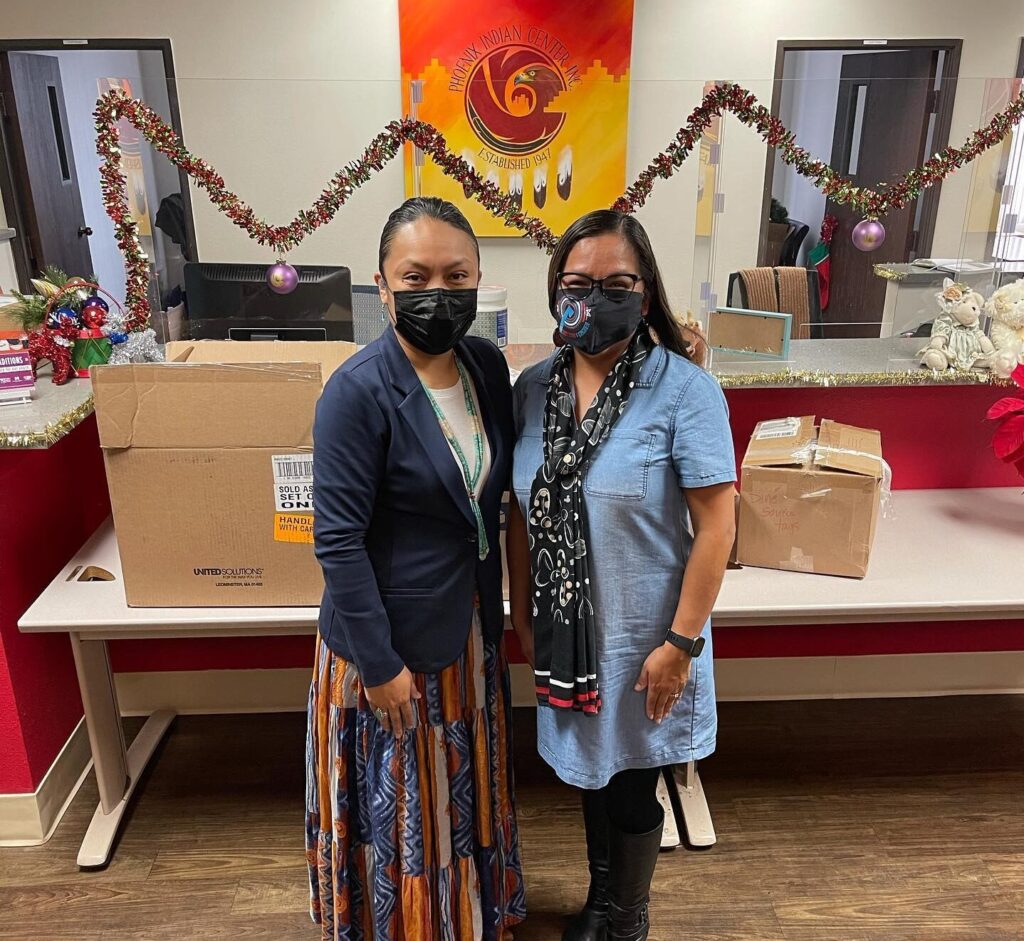 Jocelyn Billy-Upshaw meets with Jolyana Begay-Kroupa, PIC Interim CEO
In December, DDC delivered a donation to the Phoenix Indian Center (PIC). An American Indian non-profit established in 1947, the Center strives to enrich the lives of American Indian people through employment, educational, cultural enrichment, and community engagement services. Education and workforce development are core tenants of the Center's mission, which align closely with DDC's mission. Austin Tsosie, Don MacDonald, and Jocelyn Billy-Upshaw met
with Jolyana Begay-Kroupa, Interim CEO, to discuss the Center's service areas and opportunities for continue support. DDC team members delivered a myriad of professional development items, including polo shirts, pens, microfiber cloths, and office supplies to support the Center's clients who are growing into professional roles. We are excited about our partnership with the Center in continuing to build and advance American Indian professionals in the workforce.
Rachel Cross Appointed to DDC Growth Director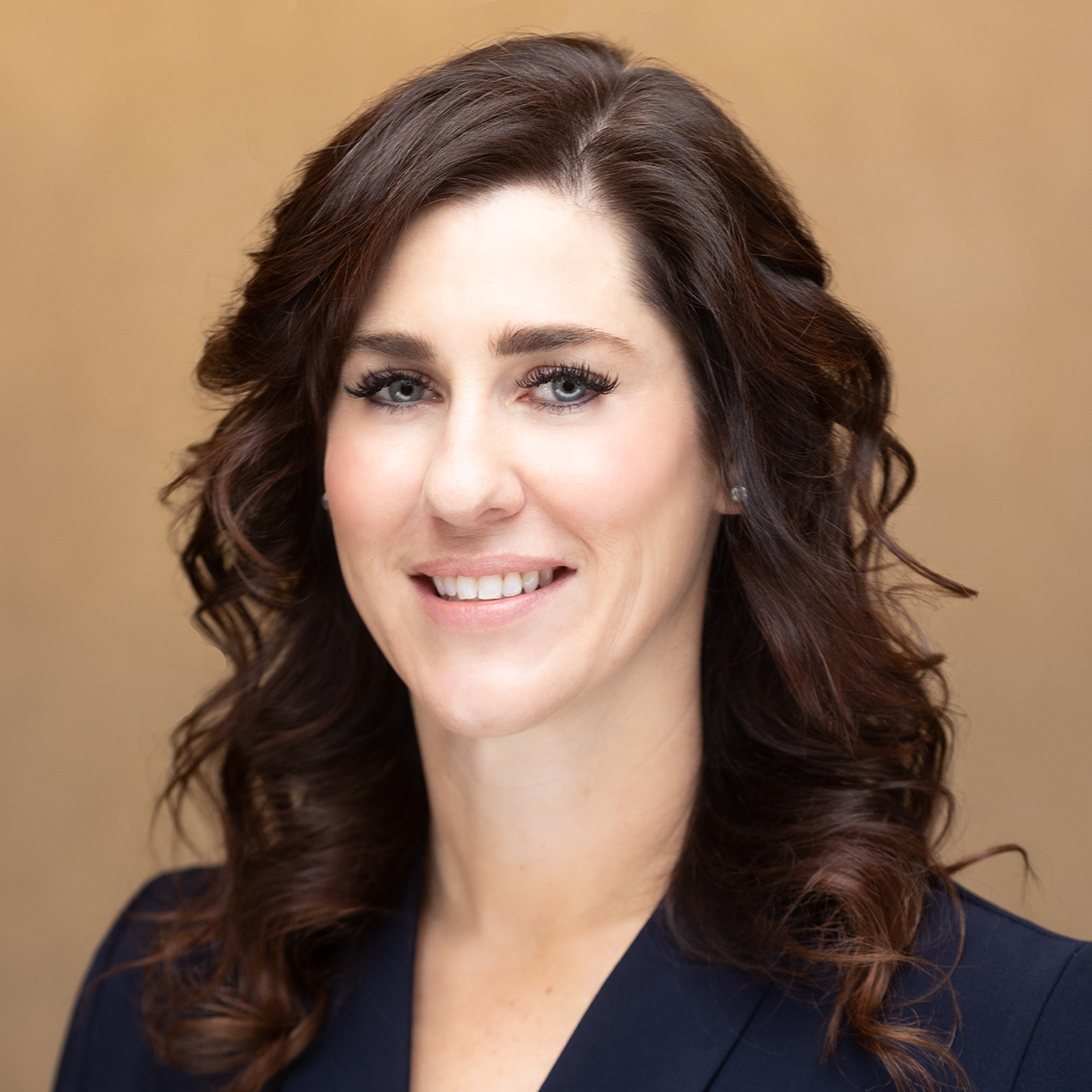 In late 2021, Rachel Cross transitioned from DDC IT Services DISA Portfolio Director to DDC Growth Director. In support of Chief Growth and Strategy Officer, Dan Riggs, Rachel will collaborate with the subsidiary companies to mature DDC's business development structure while supporting the capture and proposal lifecycles.
Rachel's goals for the continued evolution of business development include establishing more robust processes and practices, growing the Proposal Team, expanding the scope of the Market Leads, and building the BD enablement 
toolset. These defined workflows and investments align with DDC's strategic growth goals while enabling expanded data accessibility to proactively plan for success.
DDC Welcomes Stefanie MacNicol as Proposal Manager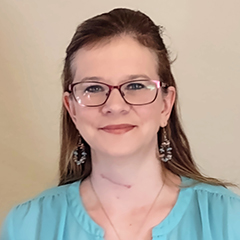 DDC welcomes Stefanie MacNicol to the DDC Business Development Team. As Proposal Manager, she supports business development across the family of companies by overseeing the proposal lifecycle to fuel DDC's expansion and diversification across our markets. In addition to proposal support, she collaborates with the subsidiaries to identify and capture opportunities.
Stefanie brings a wealth of experience in the federal government and private sectors spanning the IT and business development fields. Prior to joining DDC, Stefanie
served in business analyst roles with NASA Marshall Space Flight Center (MSFC) Chief Financial Office and Army Materiel Command (AMC) on IT contracts. She also supported North American Aerospace Defense Command (NORAD) U.S. Northern Command (USNORTHCOM) in developing task order proposals for its IT operations and maintenance IDIQ contract. Following these roles, she supported proposal development for federal contracting companies.
Stefanie graduated from Athens State University with a bachelor's degree in Business Management and earned industry certifications including ITIL Expert, Business Relationship Management, and Shipley Capture Management. Stefanie is based in Colorado.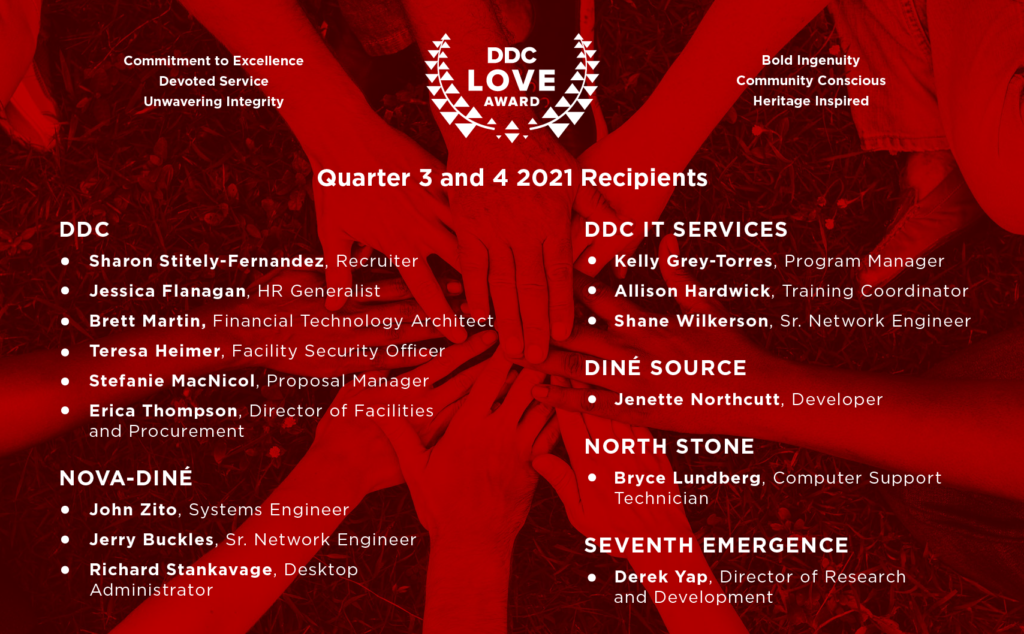 Congratulations to all of our outstanding employees that Live Our Values Every day! We commend your hard work and dedication to the success of DDC and our companies.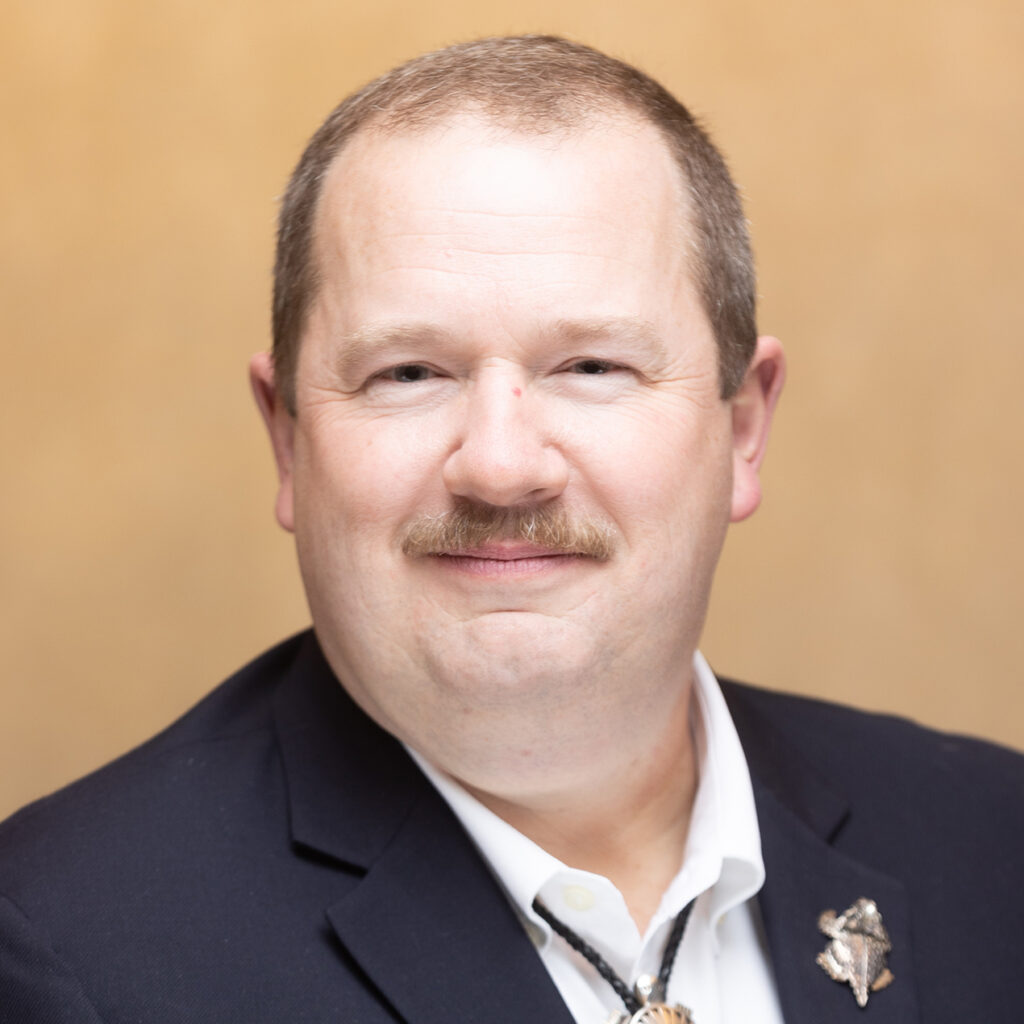 Hi, all! As we reflect on another amazing year full of challenge and change, I want to thank you for being part of our team. NOVA enters 2022 as a prime contract holder with a solid future ahead of us. We are closing in on two decades of experience as the oldest company of the DDC family. In the past, we have grown based on our successes and failures, and 2021 was no exception. 
In late 2021, we were notified by the DIA of an unsuccessful bid for the Customer Care Center opportunity released on the SITE III contract vehicle. Rather than being disappointed,
we rejoiced in our accomplishment. This opportunity was not one that we had tracked for a long period of time. It was released as full and open, meaning that we competed against large businesses, including incumbent, GDIT.
In the end, we rated second only to GDIT. We matched or exceeded GDIT's proposal in every factor, except the risk of allowing a small Tribal owned business to execute on a contract that was approximately $1 billion dollars over 10 years. DIA rated us lower due to lack of experience of similar size and scope, but wow did we make an impression! This is one of many opportunities that we bid, but it is a loss I will not soon forget. I have no doubt that we will be successful on this contract vehicle over the next ten years. It reminds me that our failures can be just as beneficial as our wins. Don't let the disappointment of defeat take from the experience and value! Ahéhee'! I look forward many more wins and losses with you.
Don MacDonald, President, NOVA-Diné
NOVA Attends DoDIIS Conference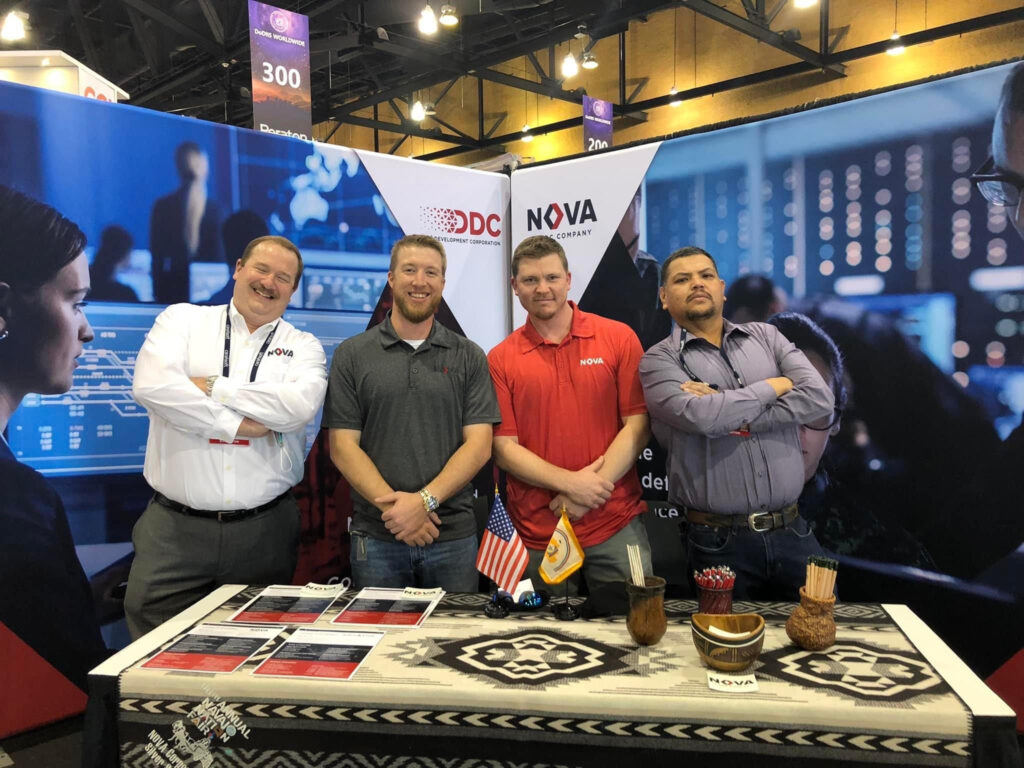 In December, NOVA attended the DoDIIS Worldwide Conference in Phoenix, AZ. The conference is an IT-focused event centered on the Defense Intelligence Agency (DIA), an Intelligence Community member and valued NOVA client. With up to 300 companies and 3,000 attendees, NOVA welcomed the opportunity to demonstrate our ability to bring innovative IT solutions to the DoD and Intelligence Community while proudly displaying our heritage and mission as a Navajo owned organization.
NOVA was joined by representatives from DDC and North Stone and was able to network with DoD partners and clients alike. As a recent small business awardee of the DIA SITE III contract vehicle, NOVA presented the team as a viable contract holder with significant IT capabilities in the DIA arena.
James Overton, Tanner Seese, Jerry Buckles, Westly Brewer, Steve Becker, Jon Starns, and Matt Gardner
"The [Communications Automation Team] was instructed to decommission all non-CSC equipment by the end of the calendar year.  The team took on the projects, and I am proud to say you guys KICKED TAIL coming in 1.5 months ahead of deadline!! Some spent countless hours ensuring we were meeting the goal and went above and beyond their duties to do so. Bottom line is THANK YOU, THANK YOU!"
Linda Smith, DISA Communications Automation LOB
"You are by far the best communications engineer I have worked with at DISA. You have nailed all the issues on the first pass. All the VIPs are working correctly including CAC prompts."
Michael Carroll, DFAS
Kendra Pearson and Evan Butler
"Ms. Pearson and Mr. Butler have been so great and helpful in getting our network upgraded, server organized, and phone system updated. I have witnessed Ms. Pearson and Mr. Butler display true PASSION in their mission and efforts by working tirelessly around the clock and throughout the store! I am truly impressed with the level of professionalism, positivity, and teamwork that they continue to display!"
Joshua Hall, Commissary Officer, Mitchel Field Commissary
Derik Westreicher-Kinghorn
"Derik is the Communications Network Engineer on one of my Implementation projects with a mission partner in a challenging circumstance. Derik has been instrumental in going above and beyond to assist the mission partner to get to where they need to be. He has the attitude that even though it may not technically be "his job," he is doing all he can to help. Thank you."
Allen Brooks, Project Lead, DISA Implementation LOB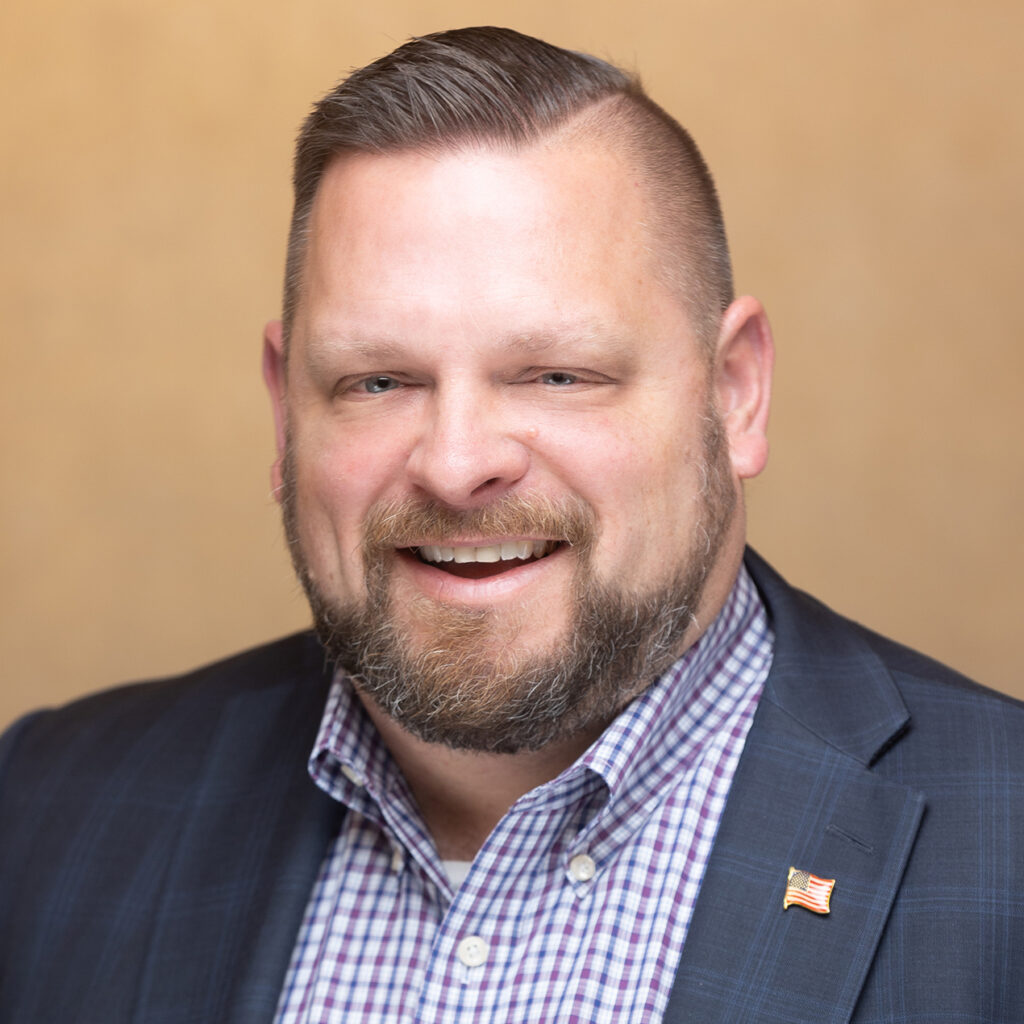 I hope this message finds all of you doing well and refreshed after spending time with your families and friends over the holidays. Our leadership team has been working hard to define the path ahead for the organization, and we will continue to communicate these plans with you throughout the year. There are exciting initiatives ahead, and we are looking forward to continued growth both within DDC IT Services and as part of the DDC organization.
I want to thank you again for your dedication to the company. Without our people, we do not exist. You are the 
CORE to what we do! We are excited about the opportunities that lie ahead for us this year, and we are grateful to have such a strong team leading the way.
Jeff Abney, President, DDC IT Services
DDC IT Services Team Receives IHS Director's Awards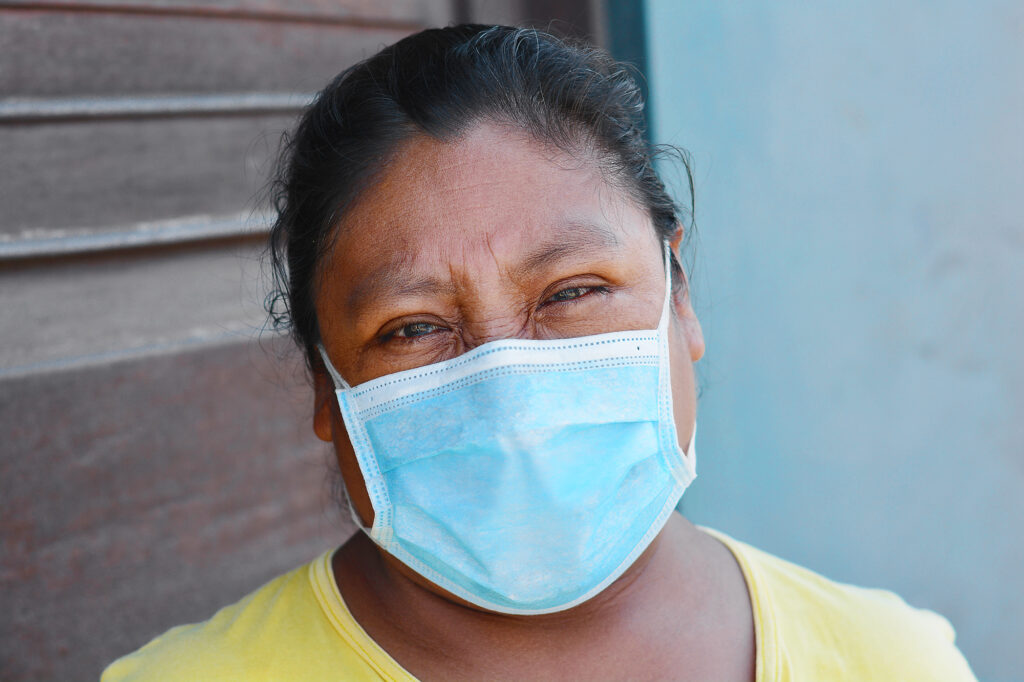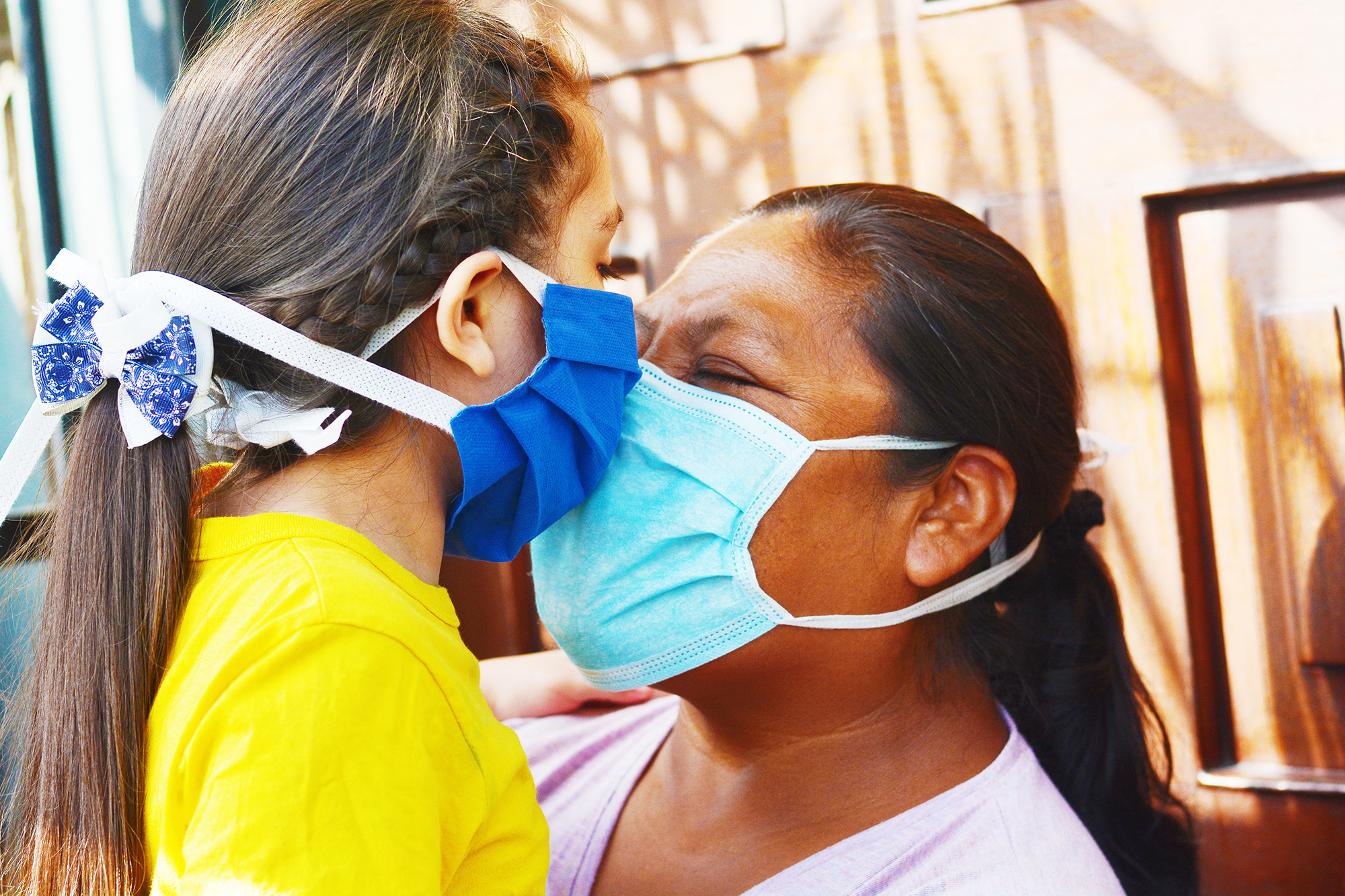 DDC IT Services' team supporting the Indian Health Service (IHS) Resource and Patient Management System (RPMS) Software Quality Assurance (SQA) and Product Support Services (PSS) program received three IHS Director's Awards for 2019 and 2020.
The IHS Director annually recognizes teams whose special efforts and contributions have resulted in significant benefits to the IHS strategic goals, objectives, programs, customers, and fulfillment of the IHS mission. The Director's Award specifically recognizes service that has significantly advanced the IHS mission and vision through work focused on the IHS Strategic Plan's Access, Quality, and Management Operations area with emphasis on quality improvement activities.
The RPMS team was recognized for providing exceptional support of the following critical projects: Office of Information Technology (OIT) Electronic Prescribing of Controlled Substances (EPCS) Development Team; Certified Health IT Development, Certification, and Deployment; and COVID-19 Data Management Team Integrated Response. The projects exemplify the team's dedicated two-year support in maintaining and enhancing IHS healthcare systems to ensure quality and accessible healthcare for American Indian and Alaska Native populations.
"We are incredibly proud of our RPMS team that continues to go above and beyond to support critical IHS operations," said Gerald Secody, DDC IT Services HHS Portfolio Director. "We look forward to our continued partnership with IHS in advancing its vital mission."
DDC IT Services Welcomes Harold Brown as Air Force Portfolio Director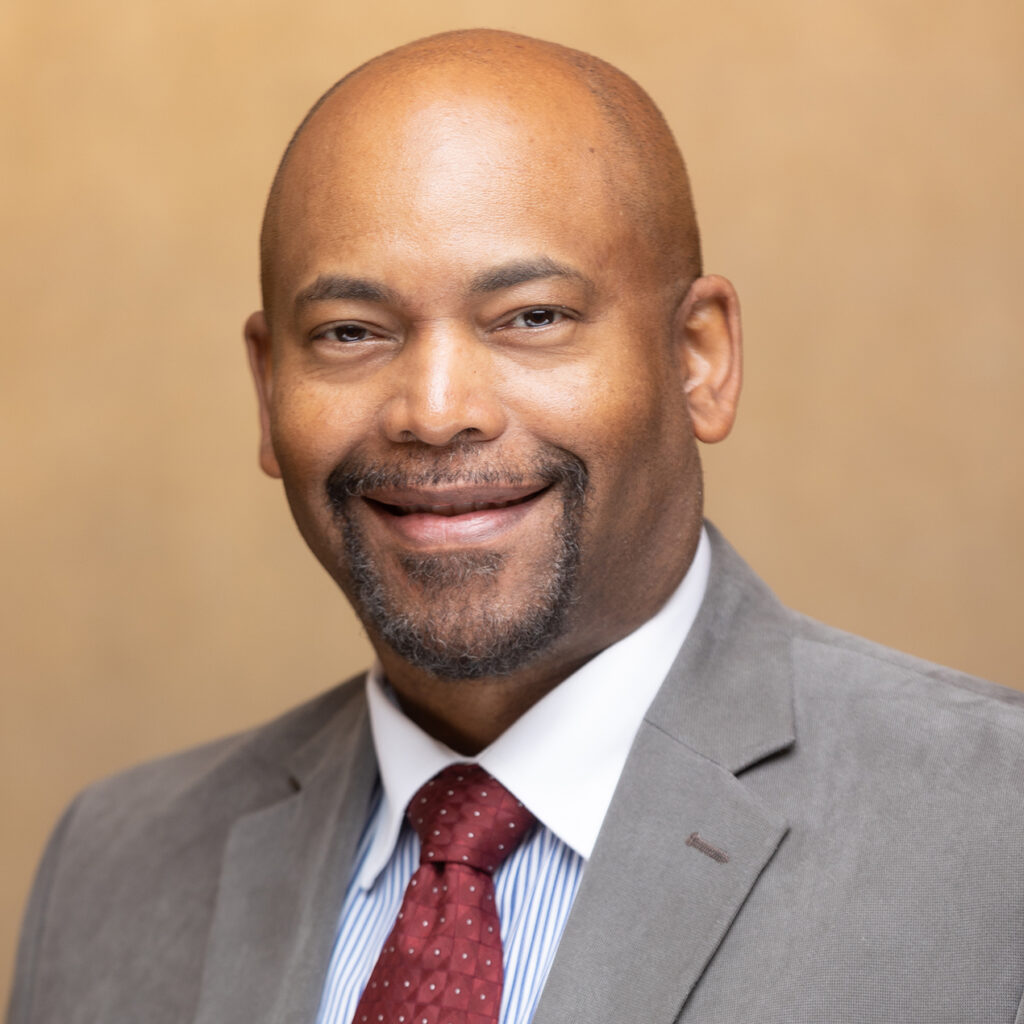 DDC ITS welcomes Harold Brown as the U.S. Air Force Portfolio Director. In this role, Harold leads the corporate growth, direction, and management of the Air Force portfolio as the company expands its market footprint. He oversees the Air Force market and programs in the capture of business opportunities, strategic growth, program execution, and resource and cost management. 
As an Air Force veteran, Harold served for 20 years as a pilot, retention analyst, personnel officer, homeland defense expert, and operational squadron commander. 
He then transitioned to management consulting, through which he gained extensive experience supporting and managing Air Force and USTRANSCOM projects involving logistics and mobility platforms and systems capability development. His most recent role involved leading a comprehensive enterprise level data management and digital transformation project for an Air Force Headquarters-level agency. Harold supports DDC ITS from San Antonio, TX.
DDC IT Services Announces Taryn Inman as DISA Portfolio Director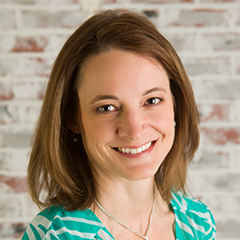 Taryn Inman joins the DDC ITS team as the DISA Portfolio Director. In this role, she oversees the creation, sustainment, and implementation of project management processes in support of business objectives. Taryn collaborates across departments to deliver projects that support DISA's mission to connect the warfighter in cyberspace. As part of the DDC ITS Operations Team, she will capture new business opportunities, manage client and employee relations, oversee resource and financial management, and position the company for growth within the DISA market.
Taryn joins the company with more than 16 years of DISA client and contract support. Her career spans business and financial analysis roles, as well as corporate leadership positions in contract and employee management. Taryn's insight into DISA business processes and services has allowed her to develop established client relationships, in addition to in-depth experience in contract procurement and delivery. Taryn supports DDC ITS from Denver, CO.
Lisa O'Brien Joins DDC ITS as DCSA Program Manager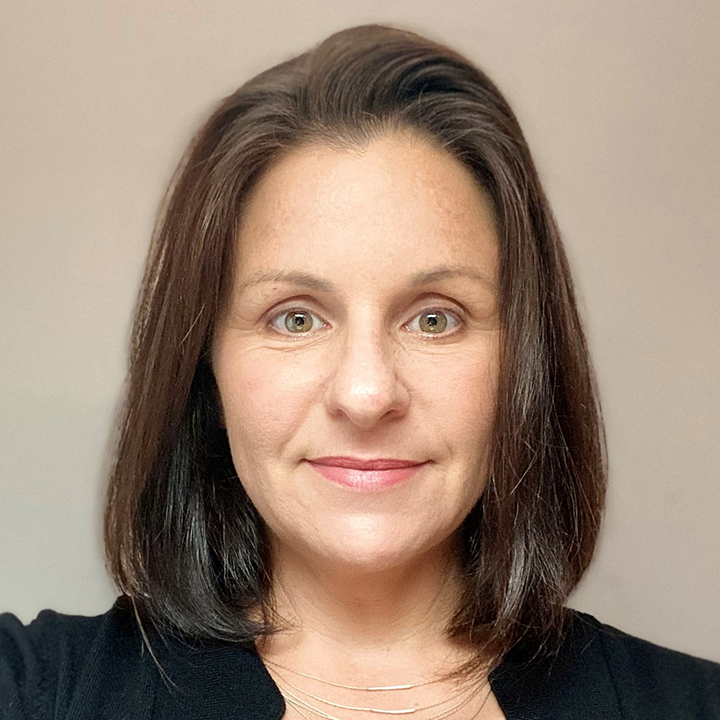 DDC IT Services welcomes Lisa O'Brien as the Program Manager of the DCSA BIES contract. In this role, she leads the team in contract performance and execution while instituting DCSA government procedures for incident, change, and knowledge management for the Background Investigation Enterprise System (BIES) Mainframe.
Leading DDC ITS' contract, Lisa will support business development, portfolio diversity, and growth to expand the company's footprint in the DCSA market.
Lisa is a 25-year veteran of the U.S. Marine Corps in which she served as a Communications Officer in combat and peacetime locales. Since retirement, she has continued her call to serve in supporting Marine Corps service-level IT programs, DoD programs, and PMO strategic planning and business development. Lisa is based out of Washington, D.C.
"Mr. Zechman was nothing short of exceptional with his patience, professionalism, expertise, and communication. He a great credit to your team, DISA, and the DoD as a whole."
Client, DISA Sustainment East
Thank you, Michael, for your dedication to your work and for representing DDC ITS as an invaluable asset to DISA and its Mission Partners.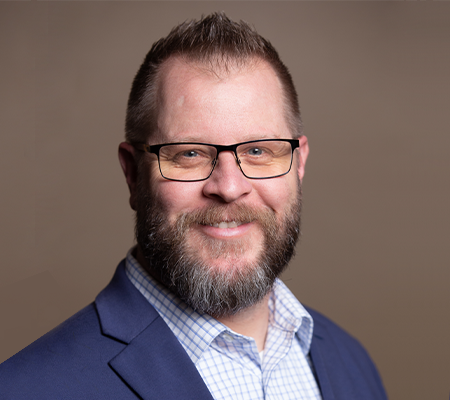 As I reflect on 2021, I am humbled by the commitment to excellence our team has displayed in support of our clients' missions, and I am proud of our achievements.
This commitment has been demonstrated through the accolades I have received through continuous client communications thanking us for the high-quality support and exceptional customer service that our employees have provided. This strong performance has been pivotal to our growth as a company and larger DDC organization.
For the last four years, we have been able to double our revenue targets year over year. This type of growth is a milestone few companies are able to achieve. I am proud to say that not only were we able to double our revenue again in 2021, but we have also laid the foundation to do so again in 2022.  I want to thank each and every one of you for your dedication and commitment to Diné Source and our clients. Without you, this would not be possible.
Scott McKee, President, Diné Source
Diné Source Awarded U.S. Army JCIDS Contract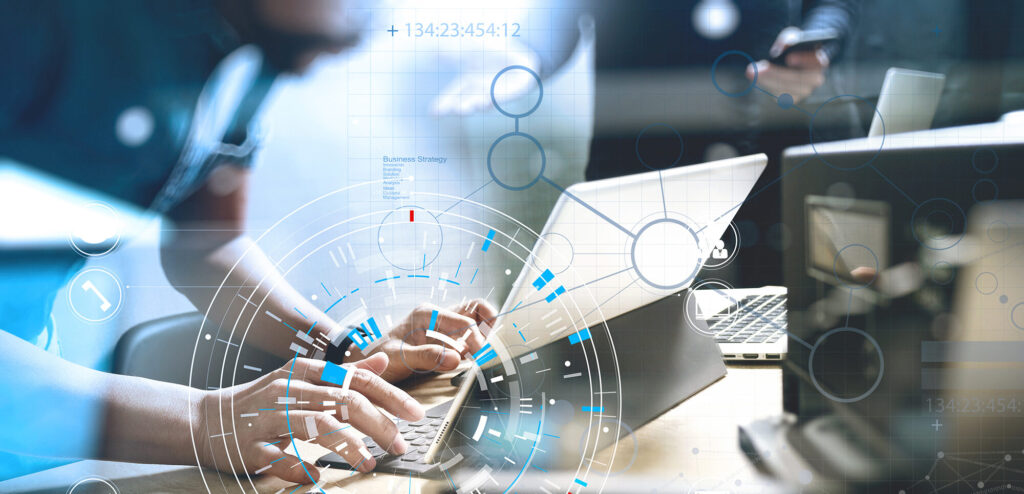 Diné Source was awarded the U.S. Army Joint Capabilities Integration and Development System (JCIDS) Requirements Determination Directorate (RDD) contract. This award represents Diné Source's first Army prime contract. As a leader in mission support, our team provides technical subject matter expertise for operational, functional, and JCIDS intelligence capabilities development efforts.
Diné Source's support spans across the Requirements Determination Directorate (RDD), Intelligence Capabilities Development and Integration Directorate (I-CDID), U.S. Army Futures Command (AFC). We provide services including capabilities determination and integration; solution development; operational architecture integration; science and technology analysis; and force design optimization. Our personnel provide solutioning built on the experience, knowledge, and capabilities gained in providing exceptional services to DoD clients worldwide.
Diné Source Secures DISA OCDO Contract
Diné Source secured the DISA Office of the Chief Data Officer (OCDO) task order award under our GSA STARS III IDIQ contract vehicle. With more than 50 proposal submissions, this proved to be a highly competed contract. This award also represents Diné Source first prime contract award with DISA. Under this contract, our team provides DISA with data management and governance in support of its objectives to manage data as a strategic 
asset and implement data management strategies. Our team performs services including data preparation and architecture, data policy framework assessment, data catalog structure, enterprise data platform advisement, data metadata management, and data analytics to advance DISA OCDO's mission. Our support enables the timely, high-quality availability of data to internal and external stakeholders.
Diné Source Awarded IRS Software Contract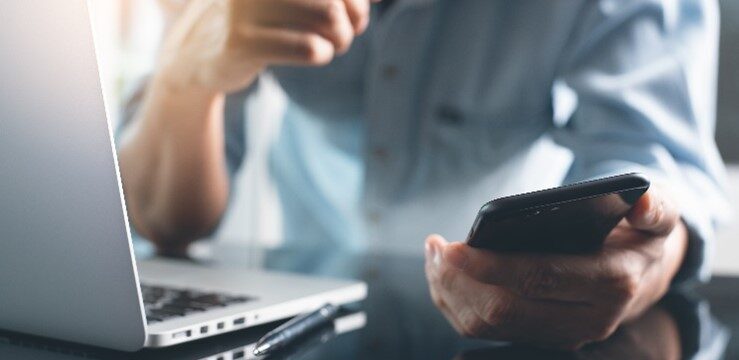 Diné Source was awarded a contract to deliver software maintenance services to the Internal Revenue Service (IRS). Diné Source has partnered with enterprise software provider, Micro Focus, to support the agency's multi-factor authentication (MFA) objectives.
As an OEM authorized reseller of Micro Focus products, Diné Source will employ Micro Focus software and licensing to implement a streamlined solution to ensure critical cybersecurity access and control. Diné Source will provide software licensing, maintenance, consulting, and installation in support of IRS operations.
"We are proud to advance the IRS' objectives through our trusted Micro Focus partnership," said Scott McKee, Diné Source President. "We look forward to supporting the agency's IT modernization into the future."
Henry Perreira Joins Diné Source as Army JCIDS Program Manager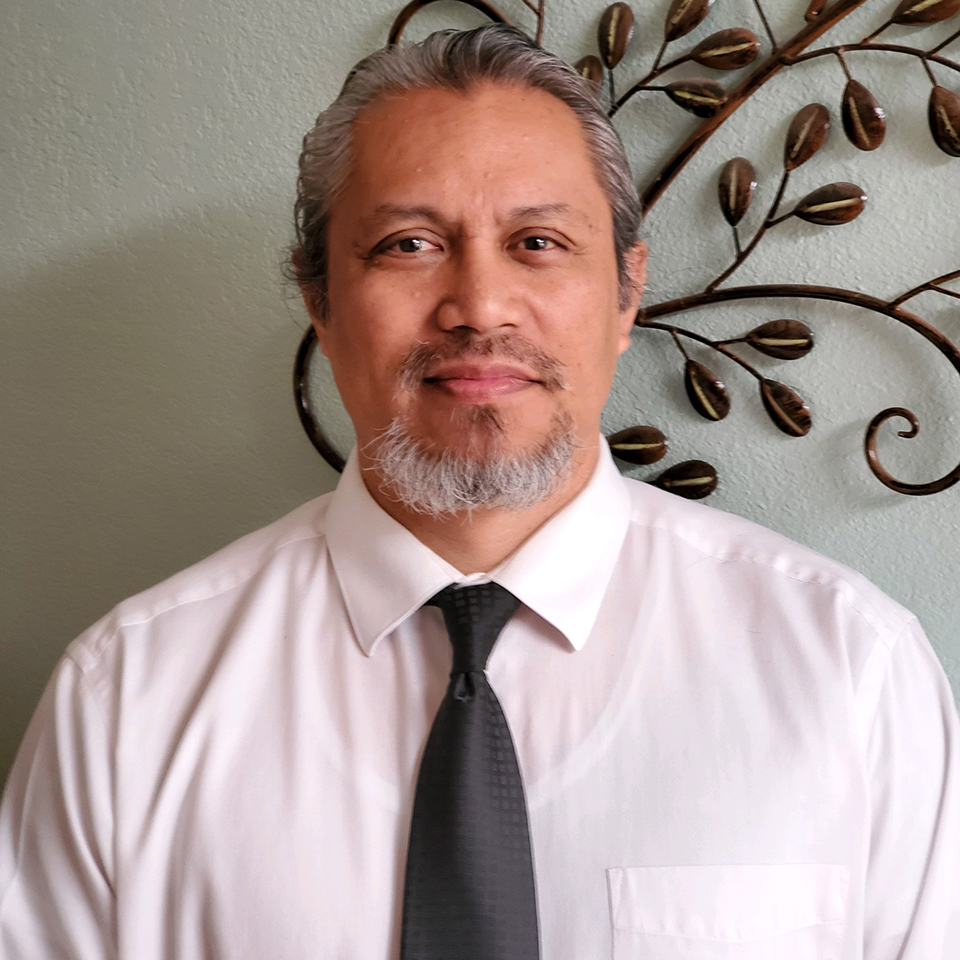 Diné Source welcomes Henry Perreira as U.S. Army JCIDS RDD Program Manager. Overseeing the Army contract, Henry aligns objectives to customer needs, provides resource and financial management, and ensures the effective performance of program requirements. Through this role, he supports the development of new concepts and capabilities by working closely with the Intelligence Community, Joint Forces, Army Capability Managers and Program Executive Offices, industry, and academia to ensure successful program execution.
Henry is an accomplished professional with over 30 years of experience in Army intelligence. A native of Hawaii, he served in the U.S. Army as an Intelligence Analyst and Chief Warrant Officer. Henry's most recent military duty assignment was at the U.S. Army Pacific (USARPAC) Theater Analysis and Control Element (ACE) as a Senior Army Officer and Senior Intelligence Warrant Officer where he planned and directed theater, joint, and national intelligence collection and analysis in support of USARPAC, U.S. Pacific Command (USPACOM), and Joint Task Force-Homeland Defense (JTF-HD) regional interests. His decorations include the Legion of Merit, two Bronze Star medals, two Meritorious Service medals, three Army commendation medals, and ten Army achievement medals. Henry holds a degree in Intelligence Operations from Wayland Baptist University.
Diné Source Welcomes Alex Villalpando as DISA CDO Program Manager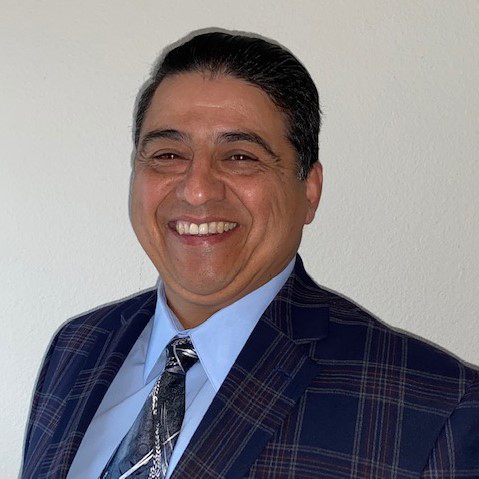 Diné Source welcomes Alex Villalpando as DISA CDO Program Manager. In this role, he oversees program execution and performance in support of the DISA Office of the Chief Data Officer (OCDO). Alex manages the team's support in delivering enterprise data strategy, governance, and architecture to provide stakeholders with timely availability of high-quality data to fulfill mission requirements.
Alex brings more than 25 years of experience in the federal government and contracting industries. His experience spans 
leadership roles in managing tactical and fixed communication platforms, offensive and defensive cyber weapons and tactics programs, and digital transformation and enterprise data modernization initiatives. Prior to joining Diné Source, he retired from the U.S. Air Force and supported AT&T Government Solutions and Booz Allen Hamilton in applying leadership and innovative disciplines. Alex holds a bachelor's degree in Business Administration.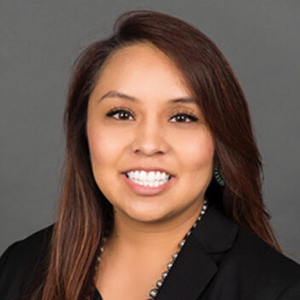 Ya'at'eeh! 2021 was an incredible year for North Stone, and it has been an honor to work alongside such hard working and dedicated individuals who truly believe in our mission, vision, and core values. As we reflect on the past year, I am so proud of our accomplishments, notably the award of our first prime contract with the U.S. Navy in Guam! This award was a testament of our teamwork and partnerships, which we will continue to build into the future. In addition to our U.S. Navy award, we secured prime contracts on both U.S. Navy Seaport-NxG and GSA STARS III and closed out the year with an additional prime award with DISA.
We have gained valuable experience as a team, and I want you each to know that your contributions to this organization have not gone unnoticed. Your passion for your work shined bright in 2021, and I look forward to the opportunities that lie ahead in 2022. To the most hard working and dedicated employees, I wish each of you and your families a happy and prosperous start to 2022. May we continue to grow together and take our company to new heights. Ahéhee!  
Calista Pinnecoose, President, North Stone
North Stone Awarded U.S. Navy Guam Contract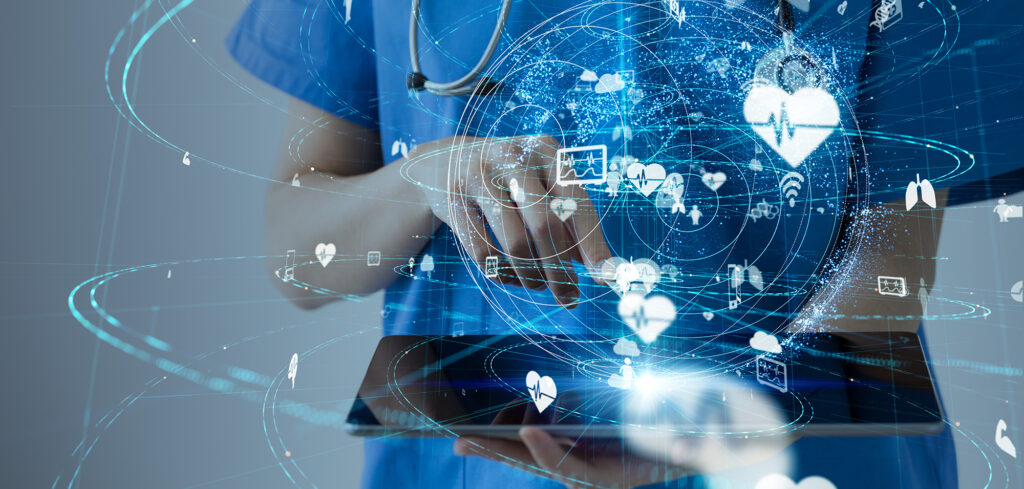 North Stone was awarded the Naval Computer and Telecommunications Station (NCTS) Guam Base Communications Office (BCO) Telecommunication Services contract. In support of U.S. Naval Hospital Guam (USNHG), North Stone will operate and maintain the BCO telecommunications systems and networks to advance the U.S. Navy communications mission.
Under the contract, North Stone will perform telephone switching system and network operations, maintenance, installation, and provision for the NCTS Defense Information Systems Network (DISN). Tasks include a range of telecommunications support spanning telephony services, network and system operation and maintenance, telecommunications transport, infrastructure planning, service implementation, and help desk services. North Stone will deliver seamless continuity of operations and drive network enhancement to enable performance efficiency and network expansion across the NCTS enterprise.
DISA Awards North Stone CORAS Support Contract
North Stone was awarded a prime contract in support of the DISA Operations Center Contracts and Logistics Support Division's (OCL) Purchase Request System and Working Capital Fund (WCF) Financial Accounting and Management Information System (FAMIS). North Stone will deliver innovative and economical sustainment and maintenance services to support the Contracting Officer's Representative's Administration System (CORAS) and application software. The team will provide business planning and application sustainment, maintenance, implementation, and transition.
Bryce Lundberg, North Stone
North Stone would like to recognize Bryce's contributions to the organization. He currently supports our contract with the Air Force Material Command (AFMC) 88th Squadron at Wright-Patterson Air Force Base (WPAFB) providing help desk services. He consistently goes above and beyond to provide the Air Force with excellent service. Bryce also serves in the Ohio Army National Guard, and we thank him for his service.
North Stone would like to thank Miguel for his outstanding customer service. Ahéhee for always going above and beyond for our team and making us feel like VIPs! 
North Stone had the pleasure of working with Jeff on a recent proposal submission, and we were very impressed by his professionalism and pricing knowledge. We very much appreciate the support. Ahéhee!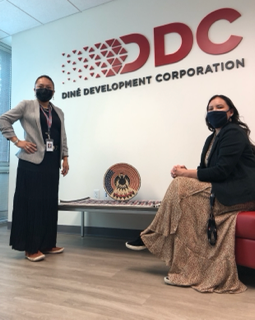 Tashina Atine and Jocelyn Billy-Upshaw wear traditional Navajo moccasins during Native American heritage month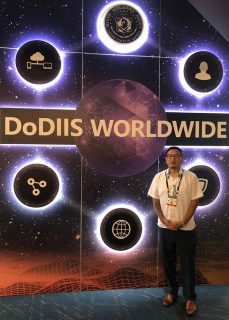 Bonito Gene attends the DoDIIS Conference in Phoenix, AZ with the
NOVA Team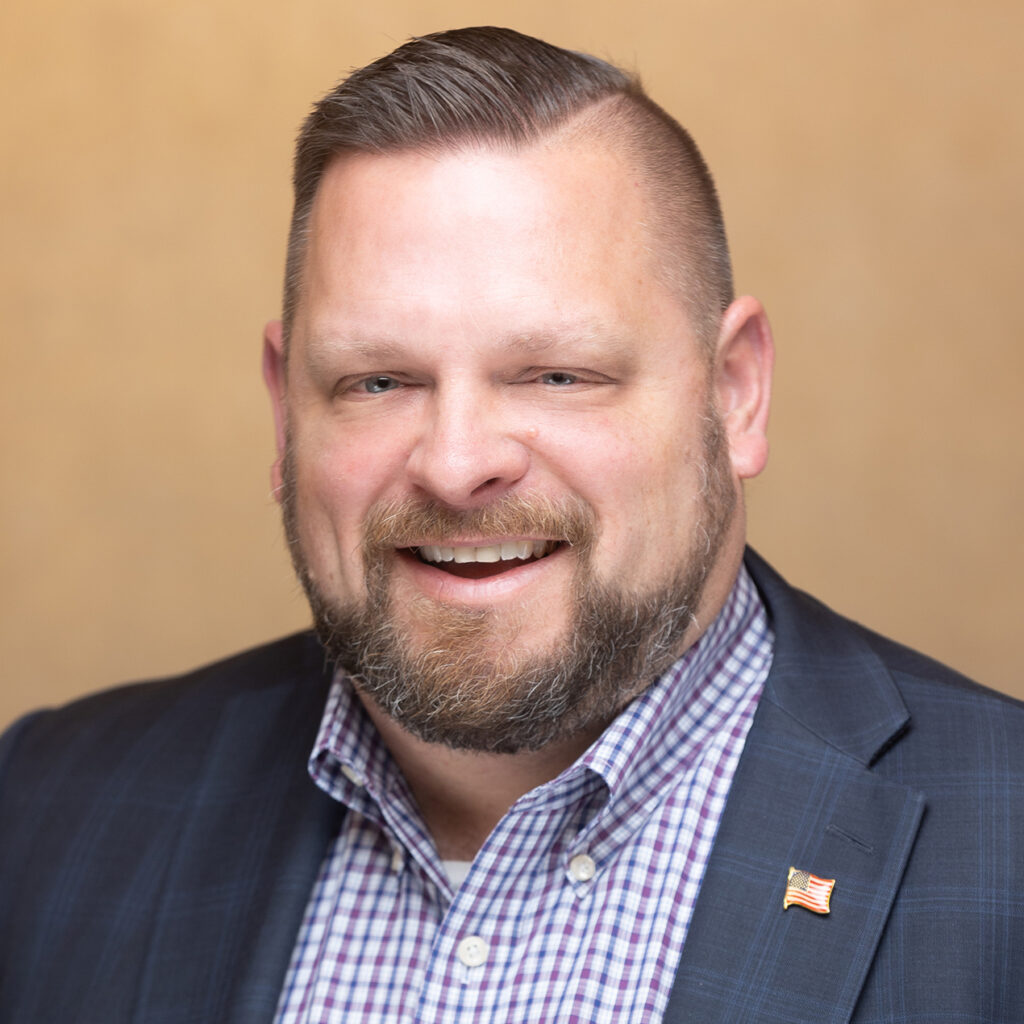 As we reflect on 2021, we are proud of the strides we have made as a new company and look forward to the growth that lies ahead. Last year, we were able to gain work with DDC IT Services, demonstrating the power of being part of a unified DDC family of companies. We hope to continue to build our work with sister companies to pursue new opportunities in 2022.
We are awaiting notice of our SBA 8(a) certification, which will provide Red Canyon with expanded contracting opportunities as a Tribal 8(a) firm. We also continue to build teaming and client relationships as 
we define objectives for market penetration into the future. We have an exciting path ahead, and I thank all of our Red Canyon team members for continuing to drive us forward.  
Jeff Abney, President, Red Canyon Technologies
Red Canyon Secures DCSA BIES Subcontract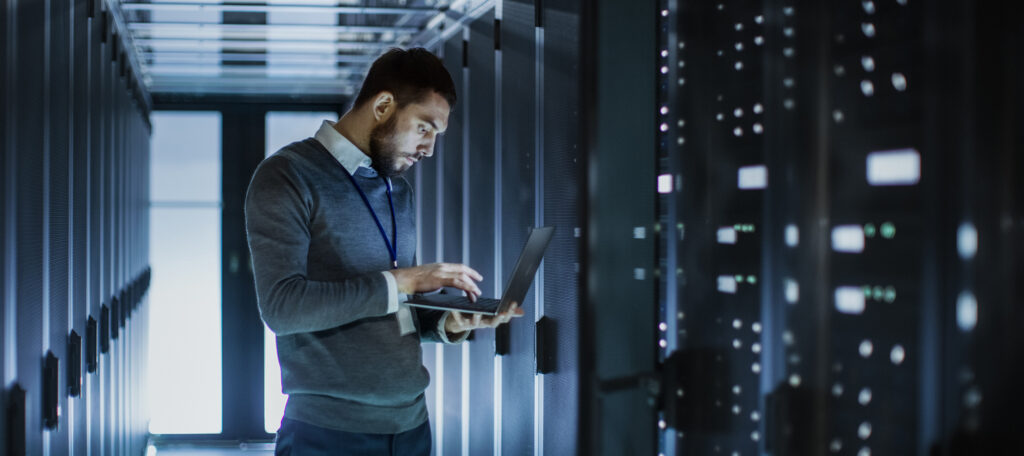 Red Canyon obtained our first subcontract
in support of the Department of Counterintelligence and Security Administration (DCSA) Background Investigation Enterprise System (BIES) Technical Support program. In partnership with DDC IT Services, Red Canyon team members will support the BIES Program Management Office (PMO) in providing IT services to advance the DCSA Federal Background Investigation (BI) mission.
Red Canyon will support the system maintenance systems across the BIES environment to ensure streamlined support of BI operations. In partnership with the BIES PMO, we will ensure continuity of services critical to the agency mission.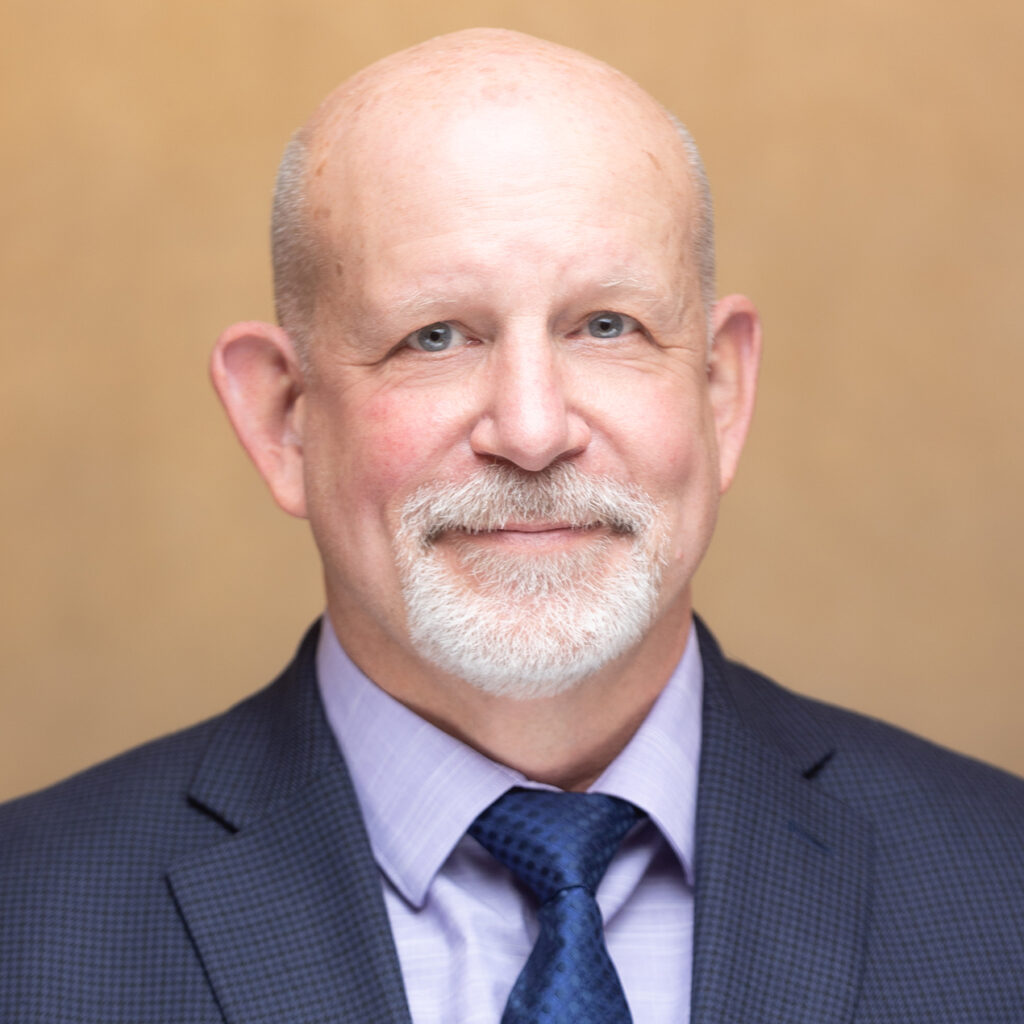 Greetings DDC Family! As 2021 concludes and 2022 begins, it's an understatement to say that 2021 certainly was a very busy and eventful year! I want everyone to know what an incredible honor it is to be part of the DDC family of companies in sharing the universal vision of generating economic prosperity for the Navajo Nation. In support of that vision, a DDC core value that aligns perfectly with Seventh Emergence's mission and capabilities is Bold Ingenuity, which for us implies a confident exploration and application of groundbreaking technologies. As an advanced cyber research and development company,
 we strive to think outside of the box, developing pioneering solutions to help solve some of the most challenging problems facing the DoD, IC, and broader federal agencies. 
This entails fostering proactive customer engagement in order to gain the necessary insight into both the current and anticipated future mission challenges that our customers face. As such, the Seventh Emergence team is already actively participating in key DoD innovation and technology forums, not only with the goal to gain a better understanding of our customer's technology priorities, but also market Seventh Emergence as a unique and highly innovative Navajo owned cyber research and development company.
Since our official start in September 2021, beginning with the onboarding of Derek Yap, Director of Research, and Kevin Boutarel, Director of Engineering, our team has been busy submitting Small Business Innovative Research (SBIR) proposals, building an Advanced Innovation and Rapid Prototyping Lab (APRIL), and developing foundational technologies in support of future product offerings. In just under three months, our team has already made incredible strides towards laying the necessary technical foundations to ensure future growth. We are very excited about stepping up to the challenges that will cross our paths and taking advantage of the many opportunities that will be afforded to us throughout the year!
Ken Oversby, President, Seventh Emergence Solutions
Advanced Prototype and Rapid Innovation Lab Build Underway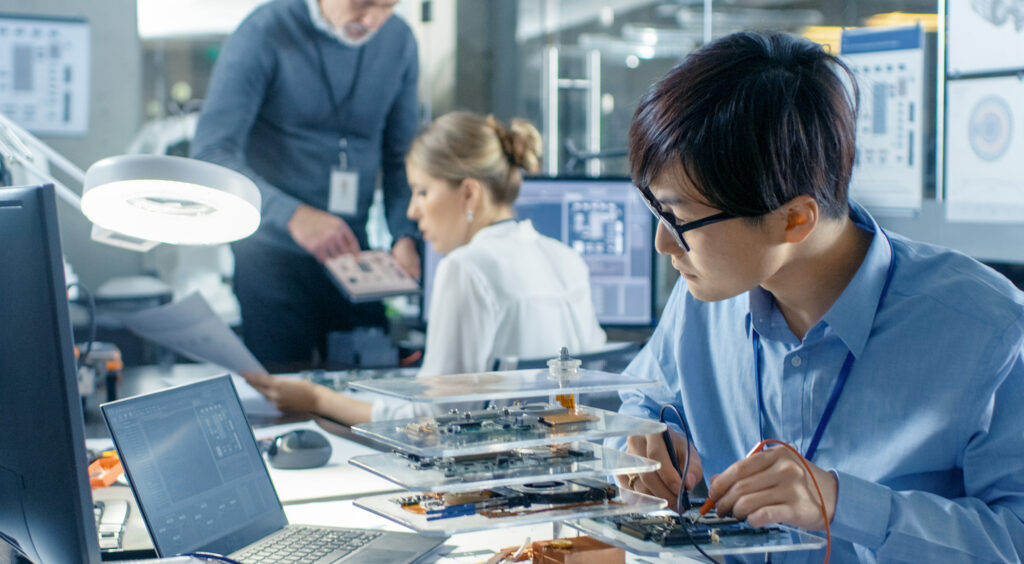 A critical factor for the success of Seventh Emergence's R&D efforts depends upon the ability to rapidly prototype and test advanced technologies. The uniqueness and interaction between the variety of technologies to be developed, along with a requirement to implement strong security measures, while simultaneously providing a remote development capability, necessitates the need to build a lab on-premises. In support
of this key objective, Derek Yap and Kevin Boutarel, along with support from Kevin Williams (NOVA), worked tirelessly to integrate and build Phase I of the Advanced Prototype and Rapid Innovation Lab (APRIL). Using APRIL, our team has already started the development of a prototype technology called the Configurable Hybrid Implant (CHI). CHI is a small form factor hybrid hardware/software device that can be deployed across diverse environments in support of a broad set of mission objectives ranging from passive signals data collection to offensive cyber network penetration. The APRIL Phase I buildout lays the necessary hardware infrastructure and software framework for supporting Seventh Emergence's R&D efforts throughout 2022.
Seventh Emergence Submits DOE SBIR Phase I Proposal
In October, Seventh Emergence submitted a SBIR proposal to the Department of Energy (DOE). The focus of the DOE SBIR is to determine the feasibility of developing a capability that anonymizes collected network trace data in near real-time making it safe for public consumption. This anonymized data can then be used by external organizations for network analysis and research without compromising the security of the network being analyzed or the privacy of its associated users.
The target market for this capability falls within both the commercial and federal arenas, making it attractive to organizations to ensure continued system security and user privacy while simultaneously striving to reduce operational costs. According to the DOE SBIR schedule, awardees will be announced early this year.
Seventh Emergence Welcomes Derek Yap as Director of Research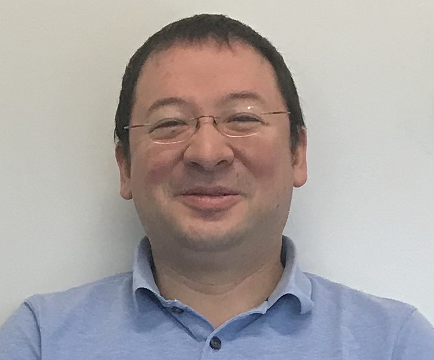 Seventh Emergence welcomes Derek Yap to the team. As Director of Research, Derek leads the architecture, design, and rapid prototyping of key technologies. In addition, he oversees all research and development-related efforts in support of Seventh Emergence's expansion into the Intelligence and defense communities. 
Derek brings more than 15 years of experience in the Intelligence Community as a technical project manager
and lead researcher. He has an extensive background in research and development in the areas of mobile application security development, test and analysis, advanced data analytics, systems development, and offensive security testing and evaluation. 
Kevin Boutarel Joins Seventh Emergence as Director of Engineering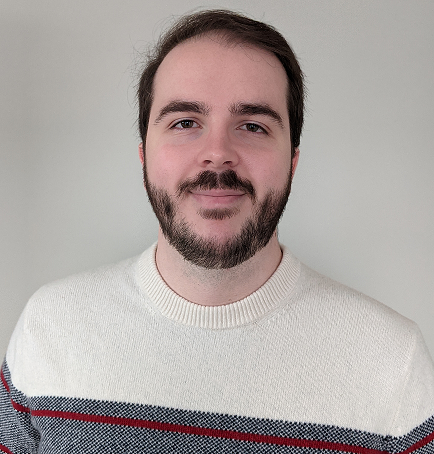 In October, Kevin Boutarel joined Seventh Emergence as Director of Engineering. In this role, Kevin serves as the team's key researcher in leading the rapid prototyping and development of advanced technologies. Kevin also oversees the maturation of engineering processes while spearheading future company and program certifications.
Kevin brings extensive experience in both the commercial industry and Intelligence Community. In roles at Google and other firms, he directed and executed advanced technologies research and development, software engineering, and
systems integration and testing. Kevin's expertise in advanced mathematics, development, and AI/ML will drive Seventh Emergence's engineering and development practices.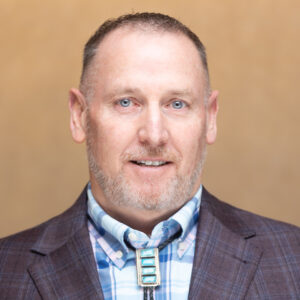 The start of the new year provides opportunity for reflection on our accomplishments. 2021 was a great year for the DDC 4C Team, as we gained new contracts, expanded our footprint in new and existing markets, and welcomed personnel into new positions. It is a testament to your agility and ingenuity that we were able to achieve these results in a challenging environment in which COVID impacted all aspects of our business.
Despite facing COVID-related impacts and the loss of our NASA contract, we forged ahead and created new 
opportunities for growth. We were awarded a myriad of contracts and task orders, all of which were made possible by our team's exceptional performance and customer commitment.
I especially want to recognize our Natural Resources Team. Performing complex field tasks in challenging conditions may be normal operating procedures, but factoring in the uncertainty of COVID's impact on internal staffing and access to military facilities demonstrates the team's commitment to our customers. Our employees continue to live our values in going above and beyond. I want to thank everyone on our team for remaining committed to DDC 4C's mission and the entire organization's mission. It is your dedication that drives us forward!
Allan Stoddard, President, DDC 4C
DDC 4C Secures U.S. Army ATSS Subcontract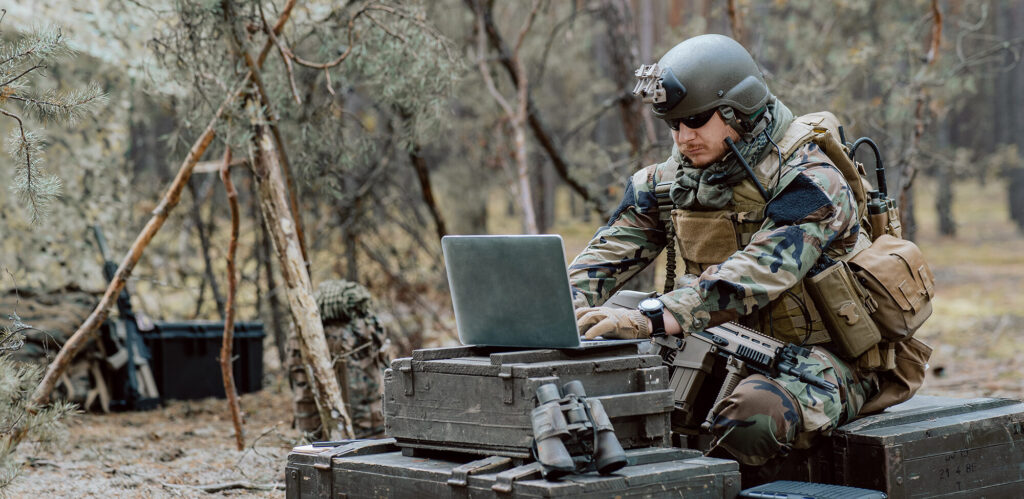 DDC 4C's team was awarded the U.S. Army Test Support Services (ATSS) contract in support of the Aberdeen Test Center (ATC) at Aberdeen Proving Grounds, Maryland. Our team will support ATC's mission to deliver test, training, and support services; exploit emerging technologies; and develop leading-edge instrumentation and test methodologies. Under the subcontract, DDC 4C will provide TRAX International with on-site environmental professional services. The full and open, competitive contract award ousted incumbent, Jacobs Technology, Inc., a major large business competitor. DDC 4C's $2.8M value is part of the total $654M award. The team will provide professional services over a period of five years.
DDC 4C Awarded MCAS Cherry Point Subcontract
DDC 4C was awarded a subcontract with MSE Group for the Vegetation and Herbicide at Marine Corps Air Station (MCAS) Cherry Point contract. In support of this effort, DDC 4C personnel will perform vegetation
removal, restoration, and herbicide treatment at MCAS Cherry Point, North Carolina. The work will begin in 2022 and extend through the first half of 2023.
U.S. Navy Awards DDC 4C Forestry Services Task Orders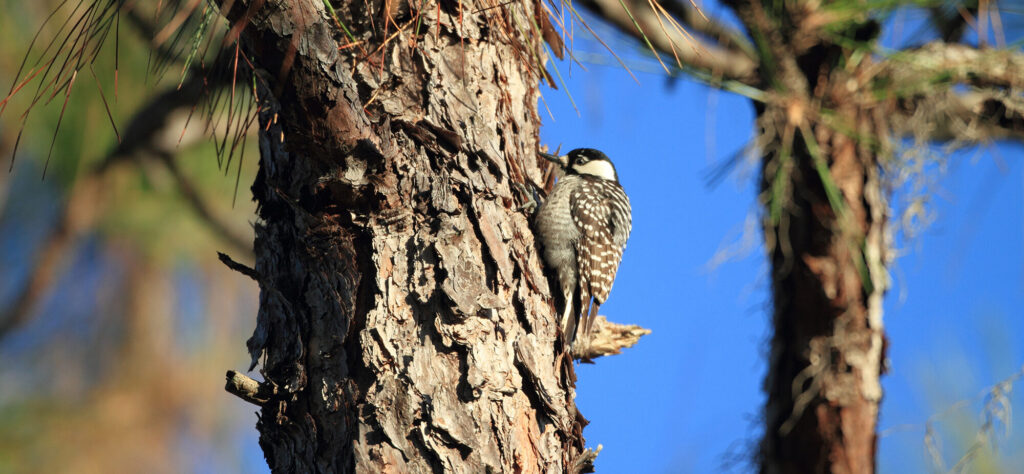 DDC 4C was awarded a task order under the U.S. Navy Forestry Services IDIQ contract to provide fire protection and removal of vegetation for woodpecker cavity trees at U.S. Marine Corps Base Camp Lejeune. DDC 4C was also awarded a modification to a task order to provide planting services. 
DDC 4C Receives UNCW Contract
DDC 4C was a awarded a contract by the University of North Carolina Wilmington (UNCW) to perform prescribed burning for approximately 67 acres of land. DDC 4C personnel performed the task during December 2021.
Team Members Obtain Basic Life Support Training
In November, twelve DDC 4C team members supporting Fort Bragg and Camp Lejeune updated their Basic Life Support Training. Training is required for several of DDC 4C's contracts and will be valid for two years. Congratulations to Joshua Brown, James Chaffin, Raymond Dadds, Malcolm Gillis, Maurilio Gonzalez, Peter GoPaul, Erik Hawks, Kyle Johnson, Michael Kriegler, Michael Sawyers, Luther Tyner, and John Ward.
We would like to thank Peter GoPaul for his exemplary performance. Peter joined DDC 4C with a wealth of experience and expertise in the heavy construction industry. In addition to Peter's abilities to skillfully operate equipment, his dedication and work ethic makes him an extremely valuable member of our team. Peter's continued hard work is a credit to himself, his family, and the DDC 4C team.
We would like to recognize Erik Hawks for his exceptional performance. Erik joined the company in 2018 and continues to impress his supervisor with his leadership and problem-solving skills. As a result of his strong work, he has been promoted to Forestry Technician Leader. 
We would like to thank the NASA Team, under Rebecca Ford's leadership, that went out with a bang.  Our final CPARS report cited "Exceptional" ratings in quality and management and "Very Good" ratings in cost, schedule, and regulatory compliance. The team maintained exemplary performance and customer service noted particularly in client comments throughout the contract. Thanks to each of our NASA team members for their dedication and hard work in support of our client!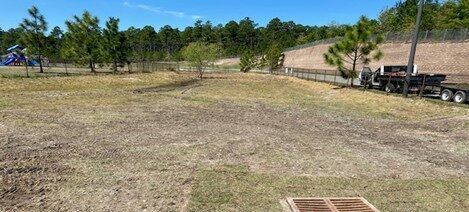 DDC 4C's stormwater work includes inspections, repairs, and sampling associated with stormwater conveyance infrastructure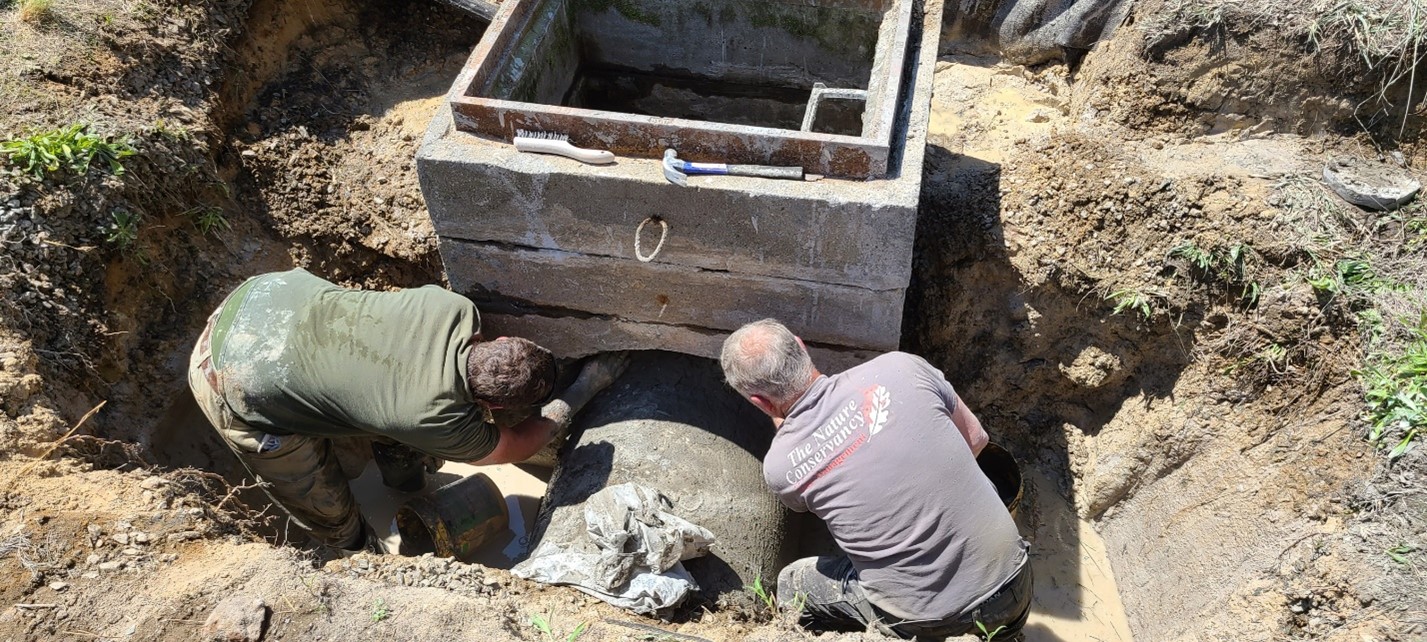 DDC 4C field staff repair a storm drain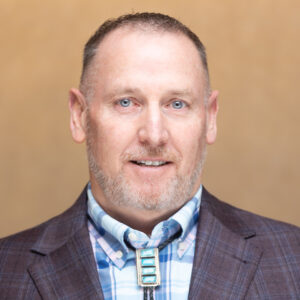 2021 represented growth and transition for BRIC, as we experienced a change in leadership while successfully growing our client and geographic footprints. It is a testament to our team's hard work and perseverance that we were able to successfully transition into a new leadership model and secure over $1.3 million in new contracts simultaneously. Our focus on competing and being awarded contract vehicles has provided us with strong contract capacity to support future awards. This positions us well for growth in both revenue and market share in 2022 and beyond.
I also would like to recognize the important contributions that Kevin McCracken provided throughout 2021. His leadership and guidance were instrumental in laying the groundwork for our success. While we face many challenges in 2022 as we refocus our efforts on profitable markets and minimize non-performing areas of our business model, I feel confident that together, we will make 2022 the breakout year for BRIC. I look forward to working with you to make 2022 our best year yet.
Allan Stoddard, President, BRIC
BRIC Awarded New Mexico Environmental and Cultural Resource Contract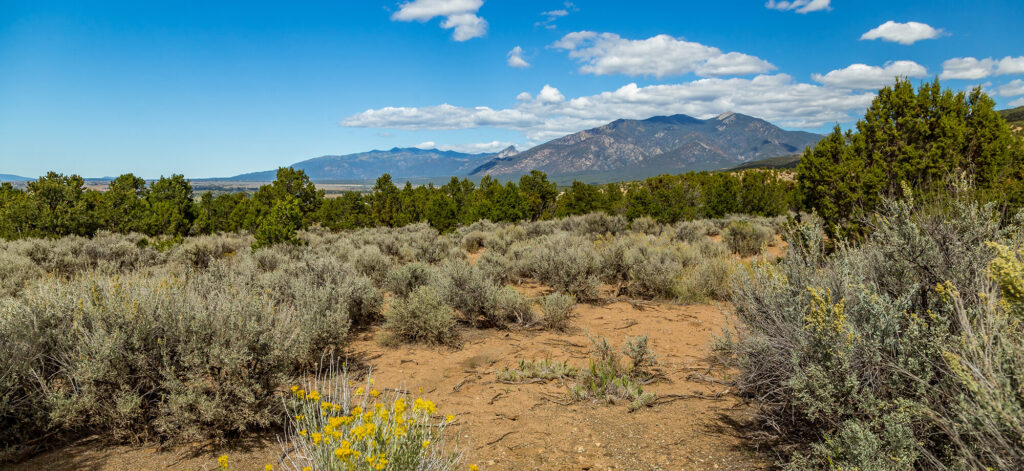 BRIC was awarded the Environmental and Cultural Resource Compliance Services contract by the State of New Mexico Energy, Minerals, and Natural Resources Department. In support of the multi-year IDIQ contract, BRIC will provide services statewide for the Divisions of Mining and Minerals, Forestry, and State Parks. The team will deliver cultural and natural resources surveys, NEPA, and other environmental compliance tasks.
"BRIC's multidisciplinary team is especially proud to offer its proven record of excellence to support the state of New Mexico," stated Michael Tremble, BRIC Senior Vice President. "Our team fosters the Diné legacy of natural resource management and heritage preservation to advance the Department's vital mission." New Mexico is a home state of DDC family's shareholders, the Navajo Nation.
NPS Awards BRIC Task Orders
The National Park Service (NPS) awarded BRIC the following task orders: 
Hawaii National Parks Fire Management Plans
Channel Islands National Park Fire Management Plan and Environmental Assessment
Canyon De Chelly National Monument Cultural Important Plants Study
BRIC Secures BIA Task Orders
BRIC Cultural Resources Team supports BIA at project base camp
BRIC was awarded the following task orders under the BIA Forest Management Plans, Programmatic Fire Management Plans, NEPA Documents, Forest Inventory Analyses, Forest Histories, Forest Inventories, and Mapping and Digitizing Services IDIQ contract:
Navajo Nation Mesa Range Study
Navajo Nation Land Management 12: Weed Survey, Management Plan, Cultural Resources, and Biological Surveys and Environmental Assessment
Navajo Nation Paiute Creek Restoration
Land Management 13 Biological and Archaeological
Chinle Weed Survey
Southern UTE Fire Management Plan (FMP)
Jicarilla Natural Resource Plan
BRIC trucks showcase new brand identity